Z-Wave SmartStart, a smart way to start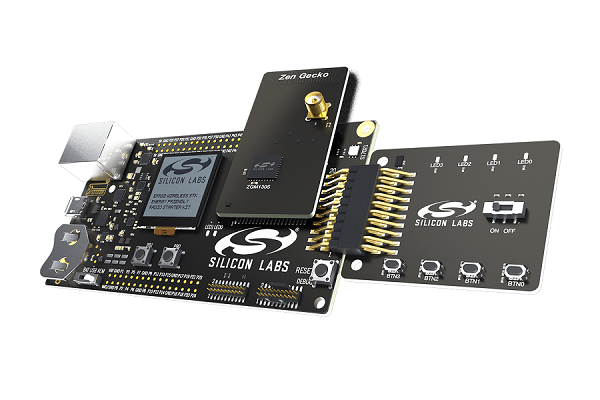 The latest generation of Z-Wave products now come with the new SmartStart feature, which lets you set up an entire smart home with the scan of a QR code. Sean Carroll finds out how it works.
The Z-Wave Alliance has announced an update in its latest Z-Wave certification, Version 2, first announced in late 2019, that has introduced the mandatory inclusion of the SmartStart setup feature on all new products. It was optional in Z-Wave 500 series devices and proved a valuable addition and as a result, all Z-Wave 700 platform products and beyond must include this feature.
The protocol lets customers add home automation devices to their gateway by simply scanning a QR code on the box or the device itself. By doing this, integrators are able to skip multiple steps in the installation process and all but eliminate the potential for human error.
The Z-Wave Alliance hopes that this will encourage more people to adopt Z-Wave certified solutions.
"Every single device and brand has different methods of inclusion, which of course could be one of the barriers to broad adoption and certainly some frustrations that some people at the retail level, as opposed to the professional level, are experiencing," Z-Wave executive director Mitchell Klein says.
Mitch noted that with all the different devices on the market, it can be confusing as to whether it's a 'press-and-hold', 'press-three-times' or another method to add it to a gateway. SmartStart is exactly that; it's smart and removes confusion and is much easier to start.
"You scan it without even taking the device out of the box and it gets included in a SmartStart-enabled gateway. This is all being done without powering anything up," Mitch explains.
"You could literally kit something as an integrator without even taking it out of its box. The installer simply powers it up after it's installed and then it's automatically included in the system.
"This removes the barrier of installation and consumers or professionals can feel confident that all our products are installed easily and the same," he says.
The challenge with smart home adoption usually is born from the element of 'did I buy the right thing?' Customers aren't sure if something they own will communicate or even work with other products.
Now they will know from the second they see the QR code.
"When you look at the promise of the technology and what SmartStart can do and what we're doing with the 700 platform, you can start connecting dots and say that this is the impetus that has been needed to drive adoption beyond where it has been," Mitch says.
Installers and users can pre-configure Z-Wave devices through their gateway before unboxing or installation. Once the products have been purchased, the gateway automatically finds them and connects with them.
If the customer hasn't pre-configured devices in their gateway, they can discover them once home with the 'find devices' feature, which locates them nearby. The same process can be used by entering in serial codes of the individual devices.
And just because it's easy to get in for the customer, the system is still as secure as every other Z-Wave product in the past.
"SmartStart is layered on top of the mandatory Z-Wave S2 security framework and there have been no hacks of Z-Wave products outside of control testing," Mitch explains.
On top of these smart home benefits, SmartStart has potentially opened up new avenues for its products by making it simpler to deploy in different settings.
"Z-Wave has always been focused on the smart home, we have had very successful deployments in multiple dwelling units (MDUs) and apartment buildings and condos. Airbnb's would absolutely benefit from this feature, hospitality and hotels," Mitch says.
"One could certainly be deploying it in light commercial and hospitality in terms of restaurants and bars so yeah, there are definitely some benefits to it.
"From a professional benefit, just being able to scan something with a QR code, it just makes adding something so much easier."