Wyrestorm releases new transmitter model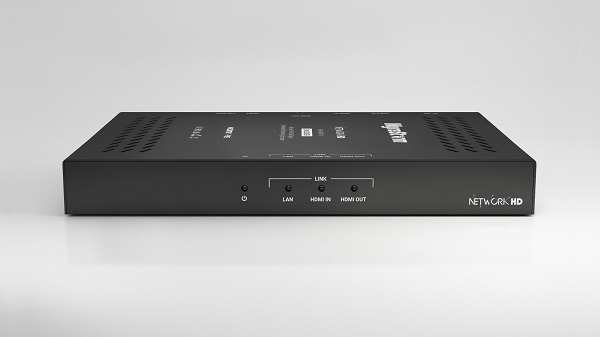 Wyrestorm has released a new model in its NetworkHD line – the powerful, highly configurable NHD-300-TX transmitter.
An open standards encoder, it supports a multitude of connectivity and control options, with many different adjustable parameters to suit a wide selection of decoding applications. It offers HDMI source video streaming that can be configured to a range of transport standards for open compatibility with H.264 stream players, recorders and video servers.
Featuring multiple output channel encoding and adjustable stream properties, the 300 Series is the ideal AV over IP solution for flexible video stream integrations.
It is compatible with many online live streaming devices, such as YouTube Live, Facebook Live, VLC, and Twitch. The NHD-300-TX also supports many transport protocols, including: HTTP, RTSP, RTP, TCP, RTMP, HLS, UDP, Multicast and Unicast streaming. This transmitter also features configurable EDID up to 1080p video resolution and output scaling.