CEDIA unveils education offering for Expo and beyond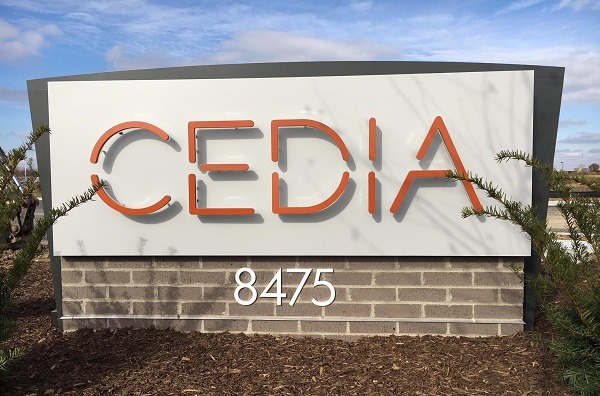 The CEDIA Education Conference will take place over the course of the first two days of the CEDIA Expo, which runs from September 15 to 17.
The courses, which range from beginner to intermediate to advanced, will cover some of the most relevant and practical subjects for home technology integrators. Topics will include a curated blend of technical, business, skill-building, and hardware and software-focused courses.
There will be more than 80 online classes and, for all attendees, classes will be accessible until the end of the year on an on-demand basis.
Some highlights include:
Ten Spanish language courses on topics including cybersecurity, audio setup and calibration, project management, and automation.
Peter Aylett will cover a critical, forthcoming update on a more accurate system to measure the performance of home theatre projects.
"Architectural Cinema: Deliver Premier Results for Projects at the Highest End" will dive deep into many principles and emerging practices such as streamlining the design process, a new benchmarking methodology, and a scoring system for theatres similar to wine or rare cars.
A new instalment of Eric Crawford's popular 'Process, Process, Process' series will explore best practices relating to proven methods for business success.
Rich Green will examine what he says could be positioned to be "the single most important development in the history of technology", spatial computing.
With more and more uses for 5G emerging every day, Michael Heiss will help you uncover where the technology is heading like virtual and augmented reality, autonomous vehicles, and medical devices.
CEDIA's David Meyer will take you into the evolving world of HDMI 2.1 with a look at the newest implications for technology and applications including eARC, 8K and HDR video, gaming, and compression.
Back by popular demand, Robert Ridenour returns with his 'Wash, Rinse, Repeat' series with a course focusing on streamlining and customizing well-detailed, repeatable elements in the sales process.
Global thought leader, Leslie Shiner, will examine how to execute a breakeven analysis, designed to determine the best path to make crucial business decisions.
'The Secret to Winning with Architects' will dissect what makes architects tick and how you, as an integrator, can learn how to understand architects better so you can unlock more business opportunities with them.
CEDIA's Samantha Ventura will take a comprehensive look at the many facets of the workplace and its culture that, when understood, can help you become a more successful and stronger leader, including leadership styles, developing soft skills, and common challenges leaders face.
CEDIA vice president of education and training, Samantha Ventura says learners will be treated to a wide array of high-quality courses delivered virtually to wherever they are in the world.
"The subject matter will be on point for integrators of all skill levels searching for knowledge from high-calibre experts who live and breathe the finer points of the industry. We're engaging learners on all levels and doing so with topics that will give them techniques, expertise, and valuable takeaways to grow their knowledge base and build their business. You can't find virtual industry education this rigorous delivered straight to you anywhere else. We are extremely excited about the number of learning opportunities for Spanish speakers this year and the increased accessibility created by on-demand capabilities."
Registration is open now with an early bird rate of $149 running until September 2. Thereafter, the cost increases to $199.