Williams IR plus assisted listening system with integrated WiFi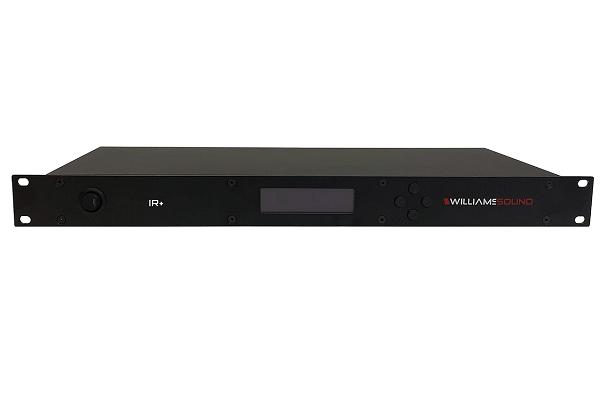 Launched at ISE 2020, Williams AV has launched the first-ever IR assisted listening system with integrated WiFi and is due to land on Australian shores in September 2020.
Designers no longer have to choose between IR or WiFi when designing a room system, they can now offer both capabilities.
The IR Plus features a distributed IR emitter array architecture which allows up to four emitters either stacked together for large room arrays or distributed throughout the room to accommodate wings in-room design, balconies or other obscured venue locations.
It's rack-mountable or remotely located and comes with standard support for up to four IR emitters. Each runs back to the modular through a Cat-6 cable, giving the required audio and power. Larger rooms can also be supported with four modulators supporting a total of 16.
The IR Plus system can be controlled and monitored remotely through an internal webpage, giving users  easy and flexible setup and control. The integrated Ethernet provides easy connection to the building network or a dedicated system-only network.
The IR Plus system also boasts a WaveCAST network output for streaming audio via WiFi when combined with a wireless access point. The WaveCAST WiFi assistive listening output features an iOS or Android app for supporting mobile devices. The WaveCAST Wi-Fi system can also be used with the Williams Sound WF R1 WiFi receiver for those that don't want to use mobile devices or for those looking for ADA compliance from a wireless system.