Executive Elite digital Wireless microphone systems out now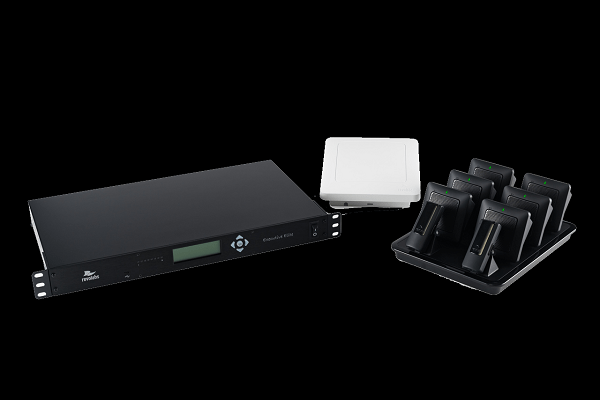 Executive Elite, distributed by Amber Technology in Australia and New Zealand, has released the Executive Elite digital wireless microphone systems which offer the ultimate in configuration flexibility and freedom.
Available in two, four and eight-channel configurations, it aims to handle all types of audio conferencing needs.
The systems allow users to mix and match any combination of wearable, gooseneck and tabletop microphones, with a high number of wireless microphones able to be active at the same time (up to 76 in Australia).
The Executive Elite systems have seamless integration with existing infrastructure such as DSP, room control and recording equipment. A separate remote antenna and base DSP unit are included for the widest variety of installation options with reach of up to 300ft distance between the remote antenna and base DSP unit.
The wireless design is compact and provides freedom for mobility without needing cables and bulky battery units. AES-256 encryption with automatic key updates every few minutes to give the highest possible security.