WolfVision vSolution matrix now available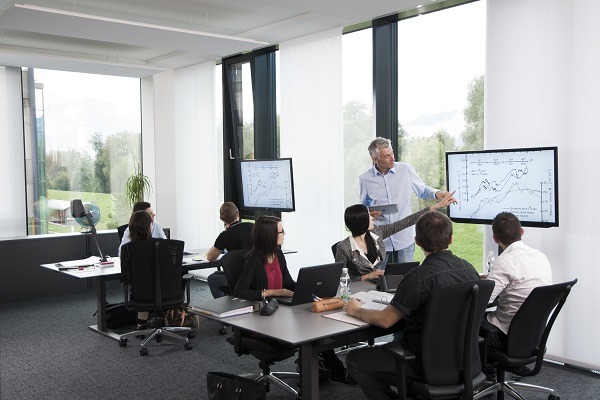 WolfVision has released its vSolution matrix, an AV-over-IP-based collaboration solution which uses multiple Cynap/Cynap Core units to stream video and audio between multiple screens using existing network infrastructure.
Available as a feature pack upgrade for Cynap systems, it is designed for classrooms, training rooms and court rooms of all sizes. A single feature pack enabled Cynap unit, designated as the 'main' system in the room, is connected to multiple workstations with either a Cynap or a Cynap Core system installed.
Content is shared between connected monitors and the main screen in the room with all processing performed by the installed Cynap systems themselves. The ability to configure three separate networks (such as BYOD, WiFi, Control and internet) makes planning room set up easy.
It boasts free firmware upgrades, meaning no hidden charges and it's touchscreen-compatible with annotation and whiteboard integration. It also has remote administration with free vSolution Link Pro software and doesn't need any apps or dongles.
It's built on a secure, unmodifiable Linux platform with 100% data encryption and user configurable security features. This gives integrators the confidence that the system meets organisational security requirements.