Where do we go from here?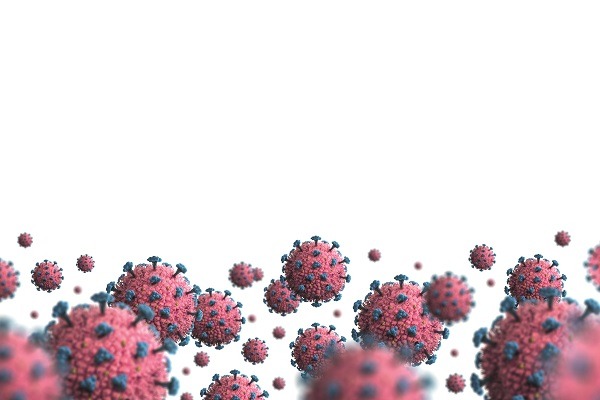 As the world begins to get back on its feet, the AV industry in Australia is reflecting on pandemic times and looking to the future. Anna Hayes found out more.
The date of March 23, 2020 might, for many, have passed by uneventfully had this been a normal year.
Instead, it's a date we will all remember as being the day that Australia locked down in the hope of mitigating against COVID-19. Five months on and at the time of writing, the efforts seem to have worked as the country begins to take steps back to normality.
Whatever that might be.
In some respects, there are sectors of this industry that won't have fared too badly during this strange period – who else wishes they'd bought shares in Zoom back in January?
According to the World Economic Forum, global internet traffic increased by 30% from mid-March – the equivalent of a year's worth of growth in internet traffic. Online services like video conferencing, collaboration tools, streaming, VoIP and other virtual functions increased dramatically as the world adapted to working and learning from home.
Connectivity made a difficult time more manageable.
But as the dust begins to settle on a turbulent time, industry players are starting to take stock of the last six months and, in many respects, consult the crystal ball on what happens next.
Phil Lewis, a Professor of Economics at the University of Canberra, believes that while the world economy is not in a position of strength, he feels that Australia is better placed than other countries due to low debt and virtually full employment prior to the crisis.
"In the old days, what would happen is that people would have lost their jobs altogether but we're seeing a lot more flexibility now in terms of work arrangements. I think the government's stimulus package was quite good in that most of the money has gone to support businesses to actually keep people on the books."
In June, Treasurer Josh Frydenberg announced that Australia was officially in recession, for the first time since 1991.
"Normally when we get recessions like this, it's because of some failure in the fundamentals of the economy – bankruptcies, the global financial crisis with banks going bust, etc. With this, we had businesses that couldn't sell their goods or services because of government restrictions. And now we see the government has gone very much into debt to try to keep the businesses going because it's not their fault."
A big factor for the AV industry will be whatever hit the building sector takes and Phil believes that uncertainty over international students and an inevitable drop in migration will have an impact on construction.
"These have really fuelled construction over the last ten years. The population growth in Australia has been so large but if you suddenly turn that tap off then that can have a significant effect on new buildings and I don't think anybody has really thought that through yet."
Government infrastructure works, he says, will likely be used to try to boost the economy, but they are not, he feels, a substitute for the private sector housing construction.
Exports such as commodities will, he expects, be ok but accessing components from overseas for manufacturing may prove problematic.
"There's a trend, and a bit of a dangerous one I think, of people saying we should start manufacturing more things in Australia because we don't want to be held to ransom by other countries, and China in particular. I think there may be some move towards having more manufacturing in Australia but I don't think we're going to see a really big development because, when it comes down to it, overseas manufacturers can beat us every time in terms of competitiveness and price."
The biggest problem at the moment, he says, is uncertainty and the related problems that brings, such as difficulty accessing credit from overly cautious banks.
For Hamish Fraser, partner at Bird & Bird law firm, the execution of contracts and implications around that are of particular interest, adding that issues around force majeure measures in contracts were something that had not come to the fore as much as anticipated.
However, the question of signing and executing contracts in a socially distanced world is something he expects to rear its head down the line.
"I don't think it's going to be a complex legal problem. It'll be a complex legal analysis of messy facts. The legal issue will be over what was agreed upon. From a commercial lawyer's perspective in two or three years, they're going to start having all of these arguments, I think, over what was agreed during the great COVID disaster of 2020. The remedy for that, of course, is to go back now and check. Don't wait three years."
But, coming closer to home, how have the guys on the ground – the distributors and integrators – navigated social distancing, lockdown, and everything that has been thrown at them in the past months?
Melbourne-based integrator Stuart Robinson, of Sound Living, did not see a huge slowdown in work but, with some site restrictions in place, he did get the chance to focus some attention on honing some remote programming skills.
"Some of what we do became more essential with all of the work from home practices. I would say it will be more the luxury part of what we do that did and will take a bit of a hit."
As, effectively, a one-man operation, Stuart says that he wasn't hugely affected by restrictions put in place, pointing out that projects already started or in the pipeline will still need to be completed within this calendar year. He doesn't think the full impact of the crisis will be seen for some months yet.
"I think from Christmas on, when you'll be looking at new products and new money, or even 12 months' time. People will have been out of work and even the high net worth clients – if they don't live on a cash society and they're more worried about share portfolios and all that stuff, well all of that money has taken a hit. It's all good and well to say we'll inject money into the building industry but people have got to have money to build."
Stuart thinks that upgrades will be a big part of people's spending in this area for a while.
"There's still going to be new work around. I don't personally think it's going to stop completely but I think for the short term people will be a little bit mindful of what they're spending and how they're spending it."
In Queensland, Matt Manalis from BMR Group says they were on track to meet 2020 goals at the beginning of the year. A successful outing at the Brisbane Home Show was quickly overshadowed by lockdown measures that saw the company making some tough decisions.
"In the first two weeks of the craziness, we put $2.5 million worth of quotes on hold and around $800,000 of projects were cancelled. We let go of two staff and started rent negotiations to do everything we could to minimise our overheads."
Despite all of that, Matt says they are still doing a record number of quotes each week which, he hopes, means that when things get back to normal clients will return with the view to advancing those projects.
BMR has also received a lot of queries from trade clients such as architects and builders.
"We engaged Arc Agency and Specifying Dynamics for the last 18 months so they've been going to architects and builders, giving them our name. It could just be that now that they've had time to go back through some correspondence they've found our name and are reaching out."
Another big area of interest is in the disability space, an area that BMR is particularly focused on with the Livigy solution.
"We've been pushing this space pretty hard over the past few years and I think it's just slowly starting to come together. The NDIA (National Disability Insurance Agency) is finally getting its act together, people are starting to invest money in the space, SDA housing is starting to take off so I think it's just all the pieces falling together at the right time, and it's just happened to coincide with us having a downturn."
In terms of working arrangements or site visits, every BMR vehicle has hand sanitiser so that staff can use it before and after visiting a client's home. They have also ensured that no client has been overseas before attending the site and made sure that clients are not high risk.
Despite the difficult times, Matt says they had just two customers who came to them and said that they would have trouble paying and payment plans were put in place in these cases. He adds that the whole experience has been an eye-opener in terms of clients and job security.
"We've got clients that wouldn't be in high-risk categories, airline pilots or high-end architects for example putting projects on hold because they don't have job security. Once upon a time, if you got a pilot you'd say 'yeah, no dramas' but a lot of them are working for Virgin so they don't know if they'll have a job in a few months' time."
He also says that care needs to be taken in the case of builders with licensing laws, pointing out that during quiet periods some builders have dipped into their own pockets to pay staff.
"But licensing requirements mean they have to have so many hundreds of thousands of dollars worth of cash in their bank to be able to hold a licence so we could have a problem in the future where they have their licences downgraded because they don't have enough capital."
For distributors, the complete shutdown of trade shows will be a major blow.
InfoComm 2020, due to take place in Las Vegas, moved to an online event (covered in this issue), Integrate has postponed until 2021 when the show returns to Melbourne, and CEDIA, the most recent to cancel, also plans to offer an online experience. The CEDIA + Connected Conference, which is run by this publication, has also been postponed to March 2021.
In terms of doing new business, engaging new clients or suppliers, the trade shows are irreplaceable.
Radio Parts' advertising executive Bilgin Ozcan says the hole in the calendar has a negative effect in terms of creating new opportunities, sourcing new products and staying on top of new, emerging technologies.
"Some of our suppliers are also facing supply chain issues, in particular with their regular annual/bi-annual release schedule and this is having a flow-on effect on running out of existing models and not being able to replace them."
Indeed, given the nature of the industry, where most stock is imported into Australia, there were some stock issues, though not as bad as many feared.
Bilgin says their overseas supply chain operated with minimal impact but the local supply chain, particularly for home office and cleaning products suffered dramatically.
"Our biggest challenge proved to be isopropyl alcohol. Typically we supply this to the electronics industry but due to the pandemic there's a 1,000-fold increase in demand. We managed to fulfill all back orders more than 10 weeks after the spike in demand."
Canohm professional division manager Cameron MacKertich says they also had some supply issues, particularly when factories closed in China or were operating at lower capacity.
"We did have extended periods where stock was unavailable in Australia. But with a number of products, we hold generous amounts of stock. During this time and for the months after, demand grew for most of our brands; we've never been busier and are even on track for our biggest ever year."
Canohm's range of Ergovida ergonomic furniture was a big seller according to Cameron.
Generally speaking, local distributors have managed to hold steady during the lockdown.
Ivory Egg and QualiFi also saw some stock disruption but nothing that was majorly debilitating.
Ivory Egg director Clayton Brown says supply was a little slow but ok: "The worst affected areas for us were Spain and Italy but both are emerging from lockdown and are starting to get back to normal. The fact that KNX straddles domestic, commercial, and industrial applications helps enormously. Our diversified product portfolio also means that we are working with the integrators of all major systems and we generally have a product for everyone."
QualiFi national CI sales manager Joe Salamanca says that there has been some impact on the stock they take in from China but he expects these issues to be resolved by September. Despite difficulties, he says they made or got close to their budget targets.
He feels that the industry can actually benefit from measures taken as part of lockdown as people start to look at how they can interact with their homes better.
"I think we'll start to see a lot more buoyancy. Aussies love to travel and a lot of disposable income goes toward that. But they can't do that right now or probably for quite a while so their money is staying here now and that's great for our industry."
In many cases, clients are mid to high-end earners and Joe feels that there will be opportunities here for integrators and distributors.
Cameron agrees that the high-end upgrades market should benefit, adding that a lot of government business had also been brought forward from earlier in the year. But he is a little more reserved on clients' spending ability going forward.
"The biggest issue going forward that we see is not as many businesses and end-users willing to spend more than they need to, so upgrades may be put on the backburner. But we do have a broad range of products that can be used in almost any industry so hopefully, we remain relevant in the market."
Clayton adds that outside forces, such as international events in Asia, Europe, and the US could have a knock-on effect in Australia that wouldn't be fully evident for some months.
"This virus has caused a lot of pain and a deep scar in the world economy. While the federal government is stimulating Australia financially, it is a lack of confidence that may be brought on by external issues that really worries me."
For Radio Parts, Bilgin says they have learned the importance of having as many online platforms as possible as they saw a huge increase in online orders.
"For a business like ours, which is predominantly B2B/wholesale, we would not have done so well without a strong and capable online presence. When things return to normal, we will continue to strengthen our online presence, not just for retail, but also for our B2B customers."
Ivory Egg too is doing its best to control the factors that it can, expanding its supplier base to provide a much broader range of building controls and devices, as well as ramping up its manufacturer product training.
"For us, this type of education is the road forward. We have had an overwhelming response to our introductory sessions and are now trying to bed down a timetable for our certified KNX training and advanced KNX training programs."