Welcome to the working week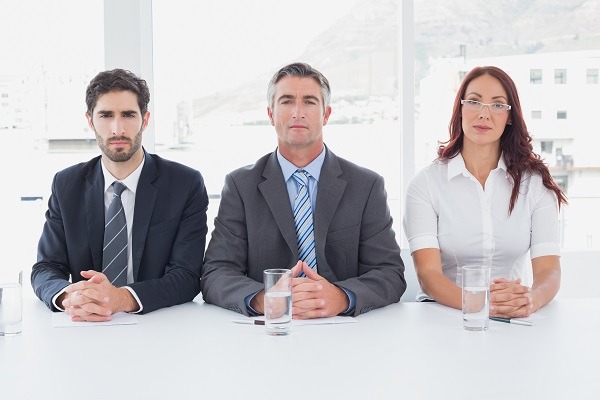 The subject of 'The Great Resignation' has been doing the rounds for the past few months. But in the AV industry, it seems the challenge is to even get the staff in the first place. Anna Hayes looks at how staffing issues are affecting local companies.
It's a simple fact of life – people quit their jobs every day.
Sometimes it's for a better job, sometimes it's a change of career, sometimes it's a personal decision, whatever the reason it's generally chalked down to the swings and roundabouts of working life.
'The Great Resignation' is a relatively recent term and, to some extent, phenomenon whereby staff retention rates seem to have hit historic drops, particularly in the USA.
Australia, however, has seen a different type of phenomenon – that of staff shortages and it's not just in the AV industry, it's everywhere.
How many of us have strolled to our neighbourhood café for the much needed caffeine hit only to find it closed? Or witnessed the empty shelves in Coles or Woolies because there aren't enough delivery drivers to shepherd produce to the stores?
A combination of factors has created a perfect storm of shortfall in Australia and businesses in every sector are struggling to find quality people at the right price.
The AV installation industry is no different and, in fact, it might even be worse given the niche aspect of it, and the still sizeable lack of awareness of it in the first place.
Seeking applicants
In recent months, the drive for staff has ramped up in AV companies all across the country but the general response has been largely the same – there is no staff to be got.
Robert Urpis is the managing director of Argus Technologies, based in Melbourne, and he says that while their staff retention rates haven't been affected any more than other years, they are receiving very few applications to jobs that they post.
"We've got ads running every week and the application rate is extremely low. In fact, most times, it's zero," he says.
"And that's not just in AV, that's in admin, sales, engineering, it's across all aspects. I know it's not just us, I've been reaching out to industry colleagues and even recruiters, and it is industry-wide."
Recruiters' main question, he says, is: how much are you willing to pay?
"The bigger the dollar amount, the more chance you've got of finding people but it doesn't work like that for us because we've already sold the work at a particular margin, based on a specific labour rate. If you push that out by 20-30% it starts to impact the job."
The situation is the same for Matt Manalis of eXperience ONE in Queensland.
"We've had multiple job ads up over the past six months and we get no one, nobody applies. So it's not even a case of not finding good people, you can't find anybody."
He explains that he had recently advertised for a new project coordinator and only two applicants were even worth looking at with the rest all being overseas and unable to come into the country.
"If I'd put those ads up two years ago, I would have had 60 applicants," he remarks.
With staff in such high demand, some companies have turned to headhunting with massive salaries offered to those willing to change things up.
Matt says: "Pretty much all of my staff have been offered near or more than double what they're currently on to move. Thankfully none of them have because they realise that it's only short term. One of my staff had six offers in a month."
There's the cash factor here too. Those capable of paying higher wages are doing so just to fill the role.
Rob agrees and has also had some of his staff poached: "There's a lot of it going on. All custom integrators are looking for staff, and they're paying over the odds."
In New Zealand, Brendon Reid, managing director of Automation Associates Limited says that finding good staff is always a challenge but this is the toughest that he has ever seen it.
"With our borders closed the internationals are just not around and that's putting pressure on the internal market so you will see movement around the industry – it's a good time for employers to brush up on their talent magnetism skills."
The grass is greener…
As previously stated, even unskilled jobs are hard to fill right now – when you have bar owners offering 'choose your own hours' roles, or fruit rotting on the trees in regional Victoria, you know you're in trouble.
Of course, immigration is a prime factor here, not just from the point of attracting skilled labour, but the unskilled as well, which would, Matt thinks, free up some of those who are capable of doing a role but have, for whatever reason, opted instead for casual employment.
"We don't have backpackers so casual employment is being taken by locals which means they're not out looking for other work. A lot of these jobs are going to people that wouldn't normally be in those roles. Or maybe we just have a huge shortage of skilled labour."
Rob agrees but also thinks that the draw for AV staff lies much closer to home, in other sectors, particularly commercial and infrastructure, the latter of which is seeing a ton of investment in the coming years.
"I can only surmise that that's where people are going. We can't complete at the dollar rates that infrastructure and commercial are pushing and they have lifted their rate accordingly to try to attract more people. And if they're looking in our sector, to pull staff out who have no experience in the infrastructure or commercial world, that means they're struggling at their end too."
He says that even attracting apprentices, or professionals out of related but not as technical fields has wielded minimal success.
"We've had a few apprentices come back to us to say that their prospective or new employers have offered them more money than what an apprenticeship should pay. That has never been done, not in my time in the industry. Apprentices usually on $19 or $21 an hour are now getting paid $30 an hour to stay there or take another job with them because they physically don't have enough arms and legs to do the work."
Again, Rob thinks infrastructure roles are playing a part here: "I lost one of my guys to infrastructure and in his role in the tunnels, with ten hours overtime per week, he'll be on $190,000 a year. When they're throwing values of $65/70 per house we can't compete in that space."
In the live events side of the industry, things are even more uncertain because events are not back in full force yet. This sector is yet to take stock of who has stayed and who has left.
Toni McAllister, founder of the Women in AV Australia, works in live events and she says that her sector saw huge change over the past two years, some of which directed tech workers into hybrid and virtual events, and some which sent them in totally different directions.
"Some, who couldn't find work in live events, needed to look elsewhere, to other industries, to find that income. The question is: now that they've done that, will they return? I believe they will, but possibly not all of them. So then, how will we manage to deliver events on the scale that we did before with what may be a smaller pool of casual and freelance labour?"
Toni says that the shift towards hybrid and virtual has opened up new roles within the tech industry, many that don't require an overly technical skillset.
"I have seen people who specialised in lighting, for example, move into digital events roles because that's where the work is right now.
"That has given them the opportunity to continue to work in an industry that they know and love."
CEDIA's regional development independent consultant for Australia and New Zealand, Paul Skelton, says that staffing is one of the biggest challenges for the industry, not just in the ANZ region but globally.
"Even before the global pandemic, capable staff – in particular technicians and system designers, were difficult to find. Two years of border closures have definitely exacerbated the situation."
Changes in mindsets
The pandemic has, in some shape or form, changed every aspect of our lives – this has never been seen more clearly than in the move towards hybrid working and flexibility. Of course, not everyone has the option of working from home but local professionals believe that desire for change might be driving a lot of decision-making.
Brendon says that the amount of disruption COVID brought to people's lives has prompted people to take a good look at their situations, with many opting to move roles in search of a better environment. He adds that he is always amazed by how much effort goes into recruitment compared to how little goes into retention.
"I think there is a lot to be said for proactive rather than reactive management in this area and the value of culture cannot be overstated. Our staff is our most important asset, and it pays to let them know."
Matt feels that the pandemic may have accelerated a shift in perspective whereby people look at their work-life balance more closely.
"Working from home definitely made people realise that they could spend more time at home and still be paid a decent wage. So people are looking for, I think, more flexible work arrangements. People seem to be expecting a lot more income as well, a lot more. And I think that has resulted in people not being able to find staff too."
There has, it seems, been a shift in the employment dynamic where, once upon a time, workers were chasing jobs but now employers are chasing talent and, judging from the many reports, failing to snag it.
Toni thinks that people are looking for workplaces and organisations that align with their values, and employers need to look at what they are willing to offer.
"People have had time to reflect on what's important to them and that's something organisations need to consider right now, and make sure that they are putting people first and looking after their people."
One company doing just that is Argus Technologies, with Rob acknowledging that something has fundamentally shifted.
"When you're getting 600 to 700 views of an ad, across three different job opportunities, and not even one applicant, it shows that the messaging is wrong, we're not offering the right career to someone. So we're going to have to get some advice from somebody so we can understand the younger generation, their psychology, and what they want in a job.
"And we're going to maybe have to adopt a different model where maybe they only want to work four days a week, or maybe want a nine-day fortnight. There is a whole bunch of things that have changed for us as a society and people have re-evaluated their journey in life."
No easy solutions
Amidst all of the uncertainty surround the industry at the moment, one thing is very clear – the pent-up demand for solutions and services is not going away. That genie is out of the bottle and what remains is for companies to reap the rewards of excess work.
Except, being short staffed limits the amount of work that can be taken on.
"We're keeping up with the work, it's not like we're not falling behind or anything like that, but I want to grow things too. I can see the amount of work out there and have invested in salespeople because I want to continue to grow the business," Rob says.
One of the biggest challenges most people see for the industry is the lack of formal pathways into it – education and awareness are vital to its growth, and to drawing a new era of fresh talent into the space.
Matt says: "There's no real direct career path for people. Until we get that sorted, I think we're going to constantly have these issues, obviously compounded by the fact that smart home technology has grown considerably in the last few years, taking all the staff away. Any staff in the industry is employed and there's no young blood coming through."
Women in AV Australia was set up with the view to celebrating the achievements of women in the AV industry and encouraging more women to take up a career in AV, a traditionally male-dominated space. Toni says that education pathways would go a long way towards diversifying the industry for the better.
"I think, as an industry, we need to do more to promote ourselves. Education and awareness have to go hand-in-hand; when we make people aware of AV as a career, we have to be able to give them a pathway into that career. The industry has largely developed ad hoc over time."
Opening the borders to overseas workers seems to be the first step in what will no doubt be a difficult nut to crack.
Brendon remarks: "I've been working with Paul Skelton of CEDIA to assist in lobbying the New Zealand government to including the AV sector as skilled migrant/critical shortage category to we can reopen the doors for skilled industry candidates looking to come to New Zealand."
In a similar vein, Rob points to the recently signed bilateral agreement between the UK and Australia as a source of potential alleviation for the problem.
"My fear is that if this trend continues, the custom installation industry will suffer even more because that talent is getting spread out. If we've got 100 jobs and there's only 90 people to do it – next year there's going to be 120 jobs and probably still 90 people to do it, and that's what's happening. We're all getting stretched thin."
Paul says that there is no 'quick fix' to this problem and that it will take a significant amount of time to sort through all of the issues. To that end, one of his first tasks in taking on his role in April 2020 was to set up a volunteer working group (of which Matt Manalis is a member) to look at pathways into the industry.
"In the meantime, the recent introduction of CEDIA's new certifications, particularly the Cabling and Infrastructure Technician (CIT), are designed to help new entrants to our industry get up-to-speed," Paul says.
"I encourage all members to use this tool to aid in the recruitment and training of new people to our industry. CEDIA and its volunteers have gone to great efforts to develop this program, ensuring it is relevant to a global audience, so it would be a waste not to use it."
New textbooks are available to support these new certifications and a series of in-person training events are planned for later in the year.
Paul adds: "I'm also encouraging members to avoid putting all your eggs in the 'Seek' basket. There are so many alternative avenues to finding staff, some of which are entirely untapped."
To explore that topic more, CEDIA will be hosting a virtual roundtable on that topic in May.
Matt feels that 'The Great Resignation' hasn't really started in Australia yet, pointing out that when borders open fully he expects a further dent in the national workforce as people, cooped up for the past two years, take to the skies to travel.
For now, the Great Resignation is more of a 'Great Move Around', and that's quite enough to deal with.
ADVERTISEMENT

ADVERTISEMENT
ADVERTISEMENT

ADVERTISEMENT