Midwich announces partnership with Airtame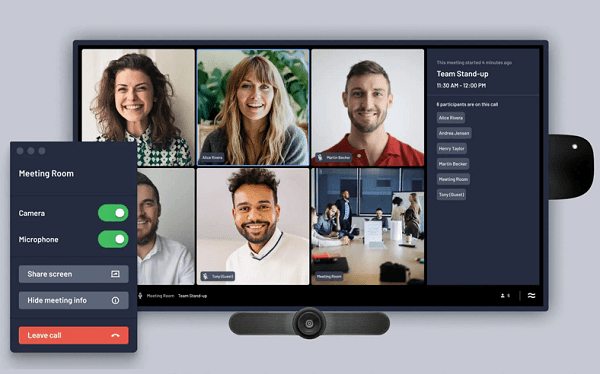 Midwich Australia has announced a new distribution partner with Airtame, a wireless screen sharing and digital signage platform paving its way in the education and corporate sector.
Airtame allows users to engage in hybrid conferencing, screen sharing, and digital signage with the simplicity of a single platform. In an ever-changing world, hybrid work has solidified its place in the workplace. Businesses can use Airtame Rooms which offers a single solution that works across multiple services. This provides users with the flexibility to switch between one conferencing service to another whether that be Microsoft Teams or Zoom.
Boasting a smooth and productive experience, companies can conduct more efficient meetings, allowing them to focus on collaboration rather than operating the equipment.
As a global market leader for education, these sectors have taken advantage of this platform to engage students in showing content and improving collaboration in the classroom without the hassle of fixing cables and replacing adaptors. Hallways once filled with paper fliers and notices can now be shown digitally in scheduled content throughout the day.
Airtame Hub is attached directly to the shared screen, the external camera, and other peripherals, and is physically connected to the network. This significantly reduces latency and optimises audio and visual quality. It features dependable hardware, including tamper-proofing and Kensington lock compatibility so users can be assured the hardware remains intact and is ready for every call.
Being named a global market leader in cost-effective Wireless Presentation Systems by Futuresource in 2019, 2020, and 2021, Airtame is a brand that is constantly raising the benchmark.
Airtame vice president of sales, EMEA & APAC Luca Malpiedi says: "We are now excited to further support our customers and partners in Australia, New Zealand and Singapore through our partnership with Midwich APAC. Their specialist knowledge and experience in delivering high quality AV Solutions combined with Airtame's ever-expanding product portfolio serves a very promising cooperation. Whilst we are not new to the APAC market, we find that our strategic partnership with Midwich APAC is necessary to support our continuous growth plans in the region as well as supporting our partners and customers more effectively in all aspects of customer success."
ADVERTISEMENT

ADVERTISEMENT
ADVERTISEMENT

ADVERTISEMENT