VuWall's video wall management ecosystem keeps Sydney Rail Operations Centre on track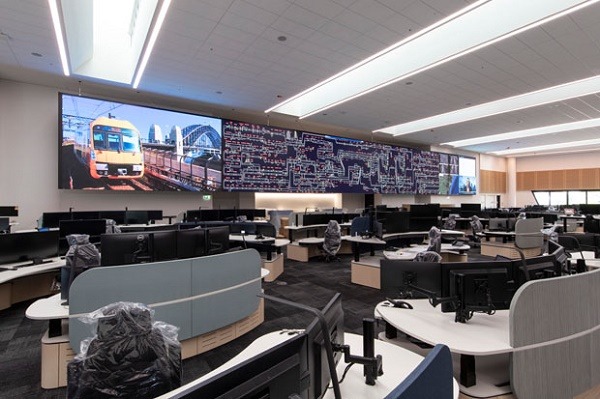 The state-of-the-art control room for the Sydney Rail Operations Centre (ROC) provides a centralised location for maintenance, incident response, customer communication and safety monitoring for Sydney's rail network.
Housing 104 transit dispatchers and controllers, the room is operates and monitors nearly 814km of track over eight different lines.
To help the operation run smoothly, a custom-made NanoLumen 41-million-pixel LED video wall anchors the massive room. It's roughly 32m wide and 3.65m tall and lets workers in ROC visualise the activity of trains from more than 40 different sources.
The ROC also features numerous workstations which can dynamically reconfigure data to best suit the needs of staff.
The scope and size of the operation demanded a video wall management solution that could accelerate and simplify the access, exchange and management of information between operational staff, so that they can respond to and resolve incidents faster.
"Sydney Trains serves more than 32 million passengers every month. Numbers like that require a sophisticated and powerful system capable of keeping an eye on the entire network, and VuWall is at the heart of this mission-critical operation," ROC program director Geoff Howard says.
"As these numbers continue to rise, we know we can trust the VuWall ecosystem to keep us accurately informed, so we can continue to provide the best commuter experience to our customers."