Control4 recognises top dealers and distributors at CEDIA Expo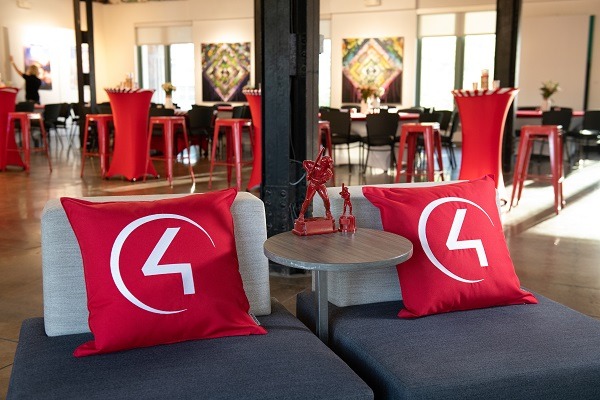 After reaching a new record of 87 winners, Control4, the smart home brand for SnapAV, dealers and distributors were celebrated for their accomplishments in project excellence, business growth and stellar showrooms.
"The team is beyond appreciative of Control4 dealers' loyalty and commitment to our brands. The list of winners continuously grows, and we've reached a new high this year," SnapAV leader of global sales Bryce Judd says.
"Our dealers are succeeding worldwide, and our team had the difficult task of choosing winners among those with astounding showrooms, a commitment to hosting intriguing and educational consumer events and a reputation for being easy to work with among builders and designers."
Presented the awards at the CEDIA Expo 2019, Control4 were recognised in several different categories including top volume, circle of excellence by region and the coveted dealer of the year awards.
The circle of excellence included Queensland and WA distributor Linked Integration, Crown Electrical from NSW, Wired Life from Victoria and the New Zealand distributor Inger Electrical among others.
"Dealer of the year is a great example to inspire the community of Control4 Dealers, with Abt winning the honour a second year in a row," Bryce adds.
"And it's not just dealers who support our vision for the smart home; distributors like DISAC, our distributor of the year, are critical to supporting our customers worldwide."
The full list of awarded Control4 dealers includes:
Dealer of the year: Abt
Distributor of the year: DISAC
Top volume

Central Region

Georgia Home Theater
Millennium Sounds Inc
Audio Warehouse
Atlanta Audio & Automation
Applause Custom Sight and Sound
Premiere Smart Homes
Suess Electronics, Inc
Sensory Technologies

East Region

Abt
Total Home Technologies
Remote Audio Video LLC
B2BNY Inc
Kreative AV Inc
Domo Prestige
Hanson Audio Video LLC
PowerHouseAV
Audio Video Crafts, INC

South Region

ListenUp
Multimedia Solutions Inc
Evolve Technologies
AVI-SPL
Imagine More
Innovative Sight & Sound
Modern Technology Services LLC
Audio Advice

West Region

iWired
Constellation Home Electronics
Technology Design Associates
Valley Home Theater & Automation
Aigo Technology Inc
Mike Tech Services
Cinematec Home Theater
Desert Valley Audio Video

Asia

Life Style Store
Blutek
Electronic Living
The Cable Guy BOP
Greenstar Technologies

Latin America: Haustech

Circle of Excellence

Central Region

Jolt Technology
Audio Video Advantage
Premier Luxury Electronic Lifestyles
Loo'sid Integration Solutions
Home TheaterWorks
Innovative Solutions and Communications
Twisted Pair Media
Update TV
Audio Video Extremes

East Region

Elite Smart Home
Sonic Low Voltage
Smart Spaces Group
Sound & Vision, Inc.
Homesync
Res AV
Sounds Good Corporation
Enviance
Sight & Sound Systems
DGI Communications

South Region

Habitech Systems, Inc
Good Sounds Home Theater
HD2020
Armor Systems & Security Inc.
Datasmart Home Technologies
Macauley Technologies
Signature Theaters
Integrated Electric, LLC
Capalety Digital Media
Argenta
Audio Advice
SoundImage Audio and Video Design Group

West Region

Jeff Williams Inc
Chameleon Technologies, Inc
Ledcom, Inc
Launch Systems
cyberManor
Evolved Home
Performance Audio Video
Sound Effects
Ayreborn Audio/Video Inc
Starwatch Audio Video

Queensland/Western Australia: Linked Integration
New South Whales: Crown Electrical
Victoria/South Australia/Tourism Authority of Thailand: Wired Life
New Zealand: Inger Electrical
South East Asia: Q-Dimensions t/a Home Action Party
Latin America: IluminacionX