VuePix on arrival at Wellington airport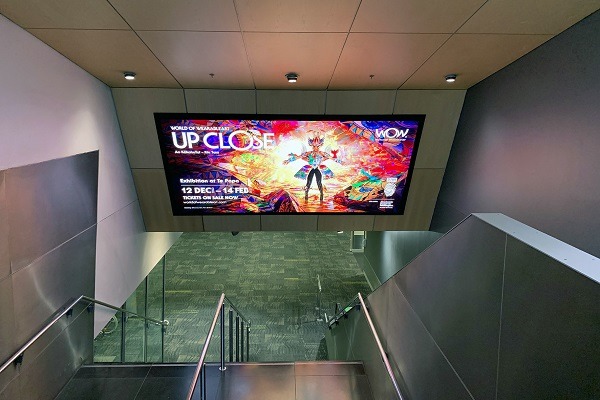 Travellers arriving at the Wellington International Airport are being welcomed by brand new VuePix Infiled Digital Signage Platforms.
The terminal underwent a major upgrade in 2019, transforming the busy domestic arrivals area into a world-class transportation hub and it now features digital signage platforms for arrivals. It was managed by VuePix's integration partners HTS Group.
The installation features two 86" double sided LCD kiosks at the baggage carousel area, an ideal position for arriving travelers. Each display outputs a 4K resolution right in the field of view of passengers as they wait for their luggage.
Scala Media Players and NovaStar MCTRL600 controllers are used to control and optimise the content.
There's also a 4m by 2m LED screen with a 2.5mm pixel pitch, positioned within the domestic terminal and can't be missed as people come down the stairway.