UBEX upgrade simplifies video wall setup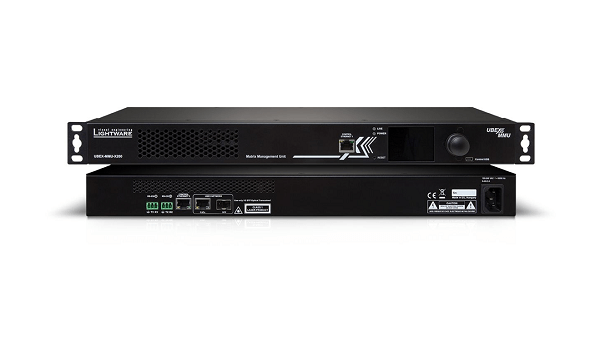 A new UBEX firmware upgrade from Lightware Visual Engineering provides substantial updates to features on UBEX units including video wall setup.
UBEX matrix mode now provides for quick video wall installation with bezel and gap adjustment and cropping. It allows for various layouts within the video wall matrix up to 8×4 size as well as allowing zones within the configuration for smart management of display sinks.
The setup is easy – select a size, drag and drop the destination devices, and adjust gap and bezel to complete. There is also scope to set up several destination zones.
In addition, the MMU device can now update the firmware of endpoint UBEX units in a virtual matrix application simultaneously without limits on the number of devices in the setup. All updates can be carried out with the push of a button on the MMU.
An UBEX-MMU-X200 matrix management unit is required to control the UBEX network and virtual matrix.