Two new subwoofers from Altronics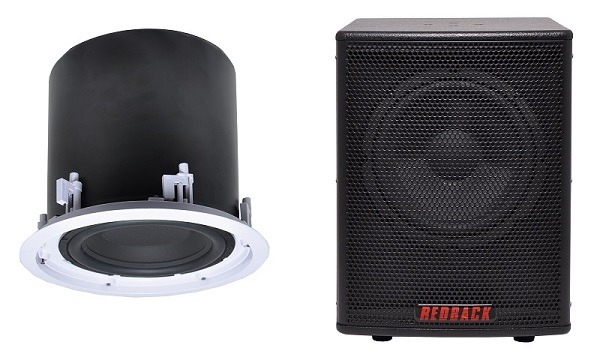 Altronics has released two new subwoofers, a ceiling mount model and a floor mount model.
The C1065 ceiling mount is equipped with a high power 10" driver capable of 240W at 4ohms. Selectable between 100V and low impedance, it is ideally suited to integration with commercial systems in boutiques, shopping centres, gyms and similar.
The C5210 floor mount model features an 8" passive driver for use with either 100V line or impedance 8 ohm systems.