Battery added to HoverCam Pilot 5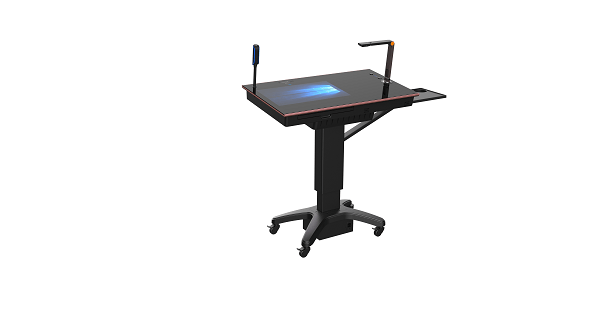 HoverCam is expanding its award-winning Pilot Series by introducing the Pilot 5 wireless digital teaching station.
The new product builds on the features of the Pilot 3 and adds a rechargeable battery pack that powers all-day, cable-free operation.
The mobile podium features a Windows 10 PC, 21-inch touch screen display with 10-point touch, HoverCast wireless HD mirroring functionality, and a 13-megapixel document camera. It also includes an Intel Core i5 or i7 processor capable of running more robust programs and services, as well as a built-in microphone with noise reduction to capture and record lessons. It can beam the podium's screen and touch annotations to any interactive flat panel, projector, or TV in HD resolution.
HoverCam product manager Felix Pimentel says educators are looking for even greater mobility in the classroom.
"The Pilot 5 evolved from that feedback and delivers the same unfettered and intuitive experience that makes the Pilot 3 enjoyable to use, while offering nearly unlimited range of movement in the classroom with wireless HDMI and bidirectional touch interactivity. This new Pilot truly delivers on the promise of mobility in the classroom that so many teachers have been asking for."