Torus Power showcasing AVR ELITE power control and isolation system at CEDIA Expo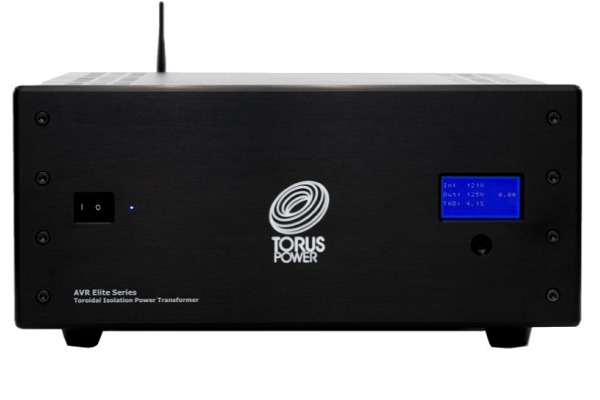 Torus Power will showcase its AVR ELITE at the CEDIA Expo Virtual Experience. Introduced earlier this year, the AVR ELITE features Torus Power Connect cloud-based monitoring and control and offers top-of-the-line model gives users the ultimate combination of isolation-transformer-enhanced power management and remote capabilities.
It serves as a power control system for high-performance AV systems and features new PCB designs, a powerful 32-bit processor, a separate power supply board for a higher-quality audio path, a larger LCD display and tighter voltage regulation.
For remote configuration, control and monitoring, the AVR ELITE has the Torus Power Connect power control system. This feature aims to make the integrator's job easier than ever and facilitates offsite or touchless environment requirements, giving visibility into the system through secure access.
It also works with the Torus Power Connect app, available on all mobile devices and tablets and features an Installer Dashboard for power control of single or multiple installations. Updates and feature enhancements are easy to install thanks to WiFi connectivity, allowing the integrator to keep the AVR ELITE up to date and performing optimally, without visiting the site.
Torus Power's isolation transformers go beyond traditional power conditioners and surge protectors by decoupling and isolating sensitive electronic components from the power source to eliminate transients and improve audio quality. These components dramatically lower the noise floor while adding better dynamics, imaging and bass. Video is also noticeably crisper with brighter colours, deeper blacks, better contrast and more captivating overall image.
Torus Power's high current capability provides performance improvements that can be seen and heard in all AV systems. Advanced Automatic Voltage Regulation protects against voltage fluctuations, accepting 85V to 135V and automatically shutting down when the voltage exceeds threshold, then automatically restarting when voltage returns to the normal threshold. Series Mode Surge Suppression protects expensive equipment from power line damage.