Digital Projection at CEDIA Expo Virtual showcasing the future of home entertainment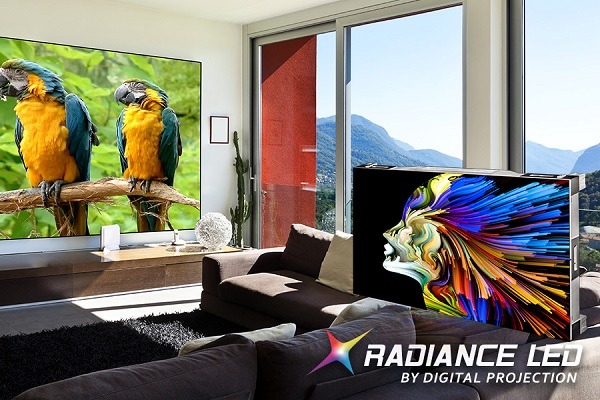 Showcasing the future of home entertainment with new, revolutionary solutions, Digital Projection has released a range of solutions at this year's CEDIA Expo Virtual.
The range features a Satellite Modular Laser System and a newly expanded line of fine-pitch Radiance LED displays.
The laser system is a revolutionary, customisable projection advancement that's made up of simple projector pieces for complex applications. Its keystone feature is the separation of the pure laser light engine with the associated power and thermal management to a remote location. This enables, a virtually silent projection head which contains primary optics and image processors.
It also has a fully modular concept which lets integrators custom configure Satellite MLS systems, ranging from 2,500-4,000 lumens. The lumens-per-volume and weight ratio is far superior to any other system on the market.
The next line of offerings from Digital Projection is the Radiance LED product line, giving users a solution to create outstanding indoor and outdoor home entertainment displays.
Starting with the recently upgraded Radiance Performance Series, featuring a pixel-pitch range from 0.7mm – 4.0mm and brightness up to 1500 nits, it creates stunning visuals. New for this year, the Performance Series now boasts HDR10 capability and broad color gamut reaching over 93% of the REC2020 color standard.
Complimenting the Performance series, two new direct view LED platforms join the Radiance LED brand – each offering its own impressive feature set.
These products and more can be found at the Digital Projection booth at the CEDIA Expo Virtual.