Tipping the balance in hunt for perfection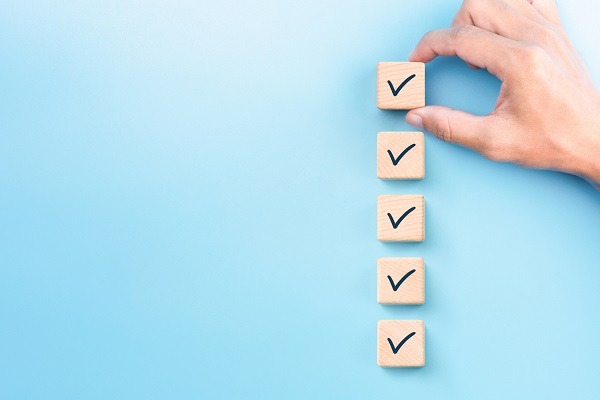 A home cinema installation is a complex beast, especially if you're a perfectionist. Anthony Grimani shares some tips on how to know when the project is finished.
I have an integrator friend. He's a great guy – fun, easy-going, does great work, enthusiastic – exactly the type of person you'd want to work with on a home cinema project. There's just one problem – the man does not know when to quit! Not quit like: "Hey, we've done great work today, let's all go out for a beer," but quit like: "You know, we've done everything we told the client we would: the room sounds great, the picture looks great, all our tests show operation within parameters. It's time to hand it over to the client and move along."
He'd literally stick around for weeks tweaking, making little upgrades, trying to eek every last bit of performance out of each system. Eventually, even the most congenial client would say: "Look, man, this is my house. I live here. Not you."
My friend's eccentricities notwithstanding, there is an important question here: when are you finished commissioning a home cinema? Is it when you like the way it sounds/looks? When the client does? When all the measurements are within specifications? When the budget is exhausted?
A mistake in either direction can be serious: stop too early, and the room may not perform up to standard. The client may complain, and you're stuck with costly follow-up visits, probably while working on your next, started, project.
On the other hand, if you overstay your welcome, you'll almost certainly overrun the budget. The bad report your client gives about you probably won't matter, because you won't be in business! In my 40-odd year career, I've done over a thousand home cinema commissionings. It's still not always easy for me to know when I'm done. I can share some thoughts, though.
Budget
How much time is enough? The answer may surprise you. It takes two full days on site to configure, debug, test, analyse, tune, and evaluate a 20-ish channel home cinema system from source components to speakers. (We joke around the office that it takes about one hour per channel.)
It takes a further day for video, assuming a variable aspect ratio screen with separate calibrations for SD, HD, and 4K/HDR. That's three days and it's the minimum! If you aren't budgeting that much time, then you can't do everything properly. Now, does that mean I always get three days for calibration? No, but that's a discussion for a different time. If I didn't budget three days, I might not get any calibration time at all!
Workflow checklist
The best way to dig yourself really deep into a time hole is to approach calibration in a haphazard manner. As soon as you show up on site, half a dozen people usually descend on you and pull your attention in a million different directions.
You haven't even got your gear unpacked and you are bound to forget some of the steps if you aren't focussed. So, know what you're going to do, and when, before you get to the site.
Over the years, I've developed a workflow and checklist document that covers everything from arriving on site and meeting everyone to loading my gear back in the car and heading out. The steps are in order of completion, with checkboxes for completed steps, blank charts and boxes to document important settings and measurements, and plenty of lines to make notes. This forms the basis of my calibration report, to prove everything I did.
You need your own checklist. Then, one way to know that you are getting close to being finished is when your checklist is complete. That's not a rule though, just a guideline. Putting a mark next to every box doesn't mean you're done. In fact, you may even be able to skip some steps in some cases – that comes with experience.
Utility and kit
There's a video game called Rainbow Six: Siege. In it, a team of five attacking operators try to disarm a bomb while five defending operators try to stop them. What separates Siege from other games is that each operator (over 50 to choose from) has a unique utility and kit. The teams must use strategy and foresight to choose the right combination of utility and kit items to counter or thwart the other team's plan of attack or defence.
It's not enough to have good aim or mechanical skill, you need the right tools for the job. The same is true for calibrating a home cinema. I carry two suitcases of test gear and cables, plus some larger odds and ends like a folding table, chairs, and several laptop computers. I don't do this because it makes me look cool; it's all necessary! I know it sounds trite to say: "Well, I know I'm finished when I've used every tool in the bag," but that's actually pretty true.
Listening and evaluation
Yes, you technically get paid to watch movies and TV, listen to music, and occasionally play video games. But, it's not for enjoyment, it's for evaluation and it's probably the most critical part, because it's where objective meets subjective. You can run all the tests and measurements in the world, and have everything looking gorgeous on paper, but it still has to be interpreted by a person as being pleasing and desirable.
The fact is that we don't have perfect systems for objectively measuring and correcting sound and video, so we have to treat the science and engineering a bit like a chef does a recipe. Yes, there are instructions for what to do, but you eventually have to taste what you've done to see if it's good. You're that chef here.
When you think you're close to being finished, switch over to listening and watching mode. Bring as much material as you can that you're familiar with and try to work your way through it all. I know this is tough, because folks assume that you're not working and it's ok to interrupt you if you're sitting on the couch with your eyes closed. Persevere.
My experience is that if you listen to enough stuff for long enough, you're eventually going to find something that isn't right. Then you have to decide whether it's wrong enough to require more work, or it's just one of those things that will never be perfect. It's a feeling thing. When it's right, you'll know.
Anecdotally, around here, we talk about such things as singing along with the music or even feeling relaxed and drowsy as subtle clues that your work is done.
Parting thought
The ultimate answer is that you're finished when you're comfortable staking your name and reputation on the result.
Take pipe organs as an example. They are massively scaled and complex instruments that require amazing feats of engineering and artistry, not entirely unlike a home cinema system.
For hundreds of years, organ makers have built and grown their reputations to become highly sought after and lauded for generations. Each one of these instruments has to be voiced and tuned by the master until it produces the sound they want. Only then do they stencil their name and date on it, so that all the world will know who is responsible.
You have to decide if a home cinema if good enough to bear your name, all the while being mindful that you have a business to run and you need to stay on budget; you're the only one who can make that call!
Chase Walton ([email protected]) contributed to this article.
ADVERTISEMENT

ADVERTISEMENT
ADVERTISEMENT

ADVERTISEMENT