Ten times the user is always right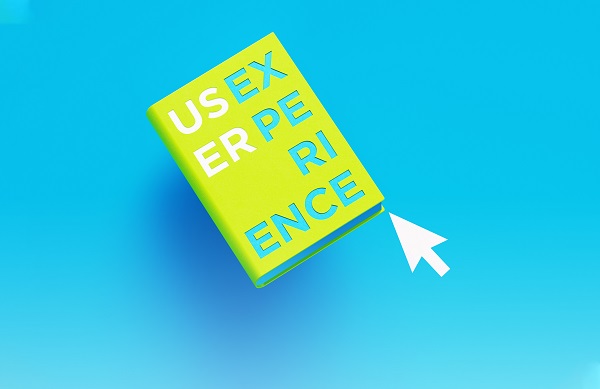 In designing a system, you can't please everybody but there are a few golden rules for ensuring happy technology users. Geoff Meads looks at those instances where the user is always right.
If there is one goal of good UX (or 'User Experience') it is to make things easy for the intended user. This can cover a variety of smaller goals but, whatever the user needs to do, we should make it as easy to achieve as we can. It should be the guiding principle of anyone designing and installing control systems in the home.
With that said, there are often times where we cannot make things as easy for the user as they (or we) might like. If they ask for a button on a keypad that tells them next week's winning lottery numbers than you're unlikely to be able to deliver that (tell me first if you find a way though…!)
However, if the request is reasonable, and the solution affordable, it's up to us to make it happen and be as simple to operate as possible.
So, what constitutes a reasonable request? Here are nine times I think the customer will always be right:
1) I Can't Read It!
Legibility of text and other guiding content (like iconography) is essential. We can, in no way, expect a user to operate a system if they can't tell what the button or screen text says. In designing these systems, we need to remember that visual recognition is not just dependant on button size but also on colour, contrast between text and background, and cultural awareness too.
It might seem unthinkable but plenty of people, especially from older generations, don't know that an arrow pointing right means 'play' and a 'square' means stop.
2) It's too loud / bright / hot!
If any human sense (sound, light, smell etc.) is stimulated to a high enough degree then our natural 'fight or flight' principle takes over. We need to either stop the source of the problem or move away from it.
A home should be a comfortable place to be at all times. If a bedroom keypad gives off too much light at night then sleep, rest and relaxation will suffer. If an equipment rack gives off too much fan noise or heat, then these issues need to be rectified too for the comfort of the user.
3) The buttons are too small!
We are not all blessed with the same sized fingers. Younger people often have smaller, more dextrous hands and find operating most equipment easy. However, older folks and people with physical disabilities can often struggle to do the same thing.
An appropriate button size is vital, both on touch screens and hard-button remotes. This becomes especially important for key operations like power, source selection, transport controls (play, stop, pause etc.) and volume up/down/mute.
4) I don't know if I did it right!
Some operations take time. Projector lifts, garage doors, gates and projection screens take time to operate and it's not always obvious if they are working as soon as you press their button.
When in doubt, the user will always press the button again if they don't feel something is happening and this action often cancels their original request leaving then in an endless loop. Visual and/or audible feedback, assuring the user that their request is being dealt with, is imperative to prevent this sort of confusion.
5) I can't tell which button is which!
While this can occur if buttons are unreadable or too small (see above) it can also happen when all buttons on a control device look the same.
Here we need to apply two new design principles to elevate the problem.
Firstly, we need to make more important and more often used buttons larger. This helps pick out these most requested controls more easily. Secondly, we need to position these controls so that they fall most easily to hand.
On a handset type remote this means a position where the user's thumb falls most easily and on touch panels this means where the eyes land first.
6) It does something different every time I press it!
This is one of my biggest bug bears! Consistency is key here. Imagine test driving five new cars on one sunny Saturday only to find that the foot pedals are in a different order in every car. How frustrating would that be?
Now imagine identical four button lighting keypads in every room of a house but in each room the buttons do something different. Or, perhaps even worse, that in some rooms they did the same thing but in some other rooms they did something different?
If you do this, know that the user hates you.
7) I keep having to turn it off then on again!
Sometimes finding the source of equipment lockups that result in a reboot being needed is difficult. However, if the user is having to do maintenance on the system regularly then you need to look more closely at the equipment you've installed or software program you are using.
Sure, there are some devices that we're forced to use (ISP routers, set top boxes etc.) but wherever possible we need to detect these issues and automatically reboot the system without input from the user.
8) I'm frightened I'll break it!
It's natural that some users will be intimidated by some technology no matter how simple we make it. But if new controls for lighting and heating are not at least as easy to use as traditional ones then we have failed and we need to think again.
9) My power bill has gone through the roof
All too often I see installs where the design has called for large mains power supplies to be installed to cope with all the technology.
Normally there is no thought into where that power is coming from and what it might cost.
We live in an era where environmental concerns are at the forefront of many people's minds and, while the current homeowner might but be concerned by the power bill, they almost certain care about the environmental impact of the systems that we have added to their home.
10) Just say 'Yes'!
As engineers with an interest in providing the best experience for our customers it's a great idea to be 'yes' people. There is a huge power in saying yes to a request first then figuring out how to do it later.
But we should always make sure we keep the user / customer aware that the more complex the solution the more it will cost and give them a reasonable option to cancel a request if costs or timescales become unacceptable.
ADVERTISEMENT

ADVERTISEMENT
ADVERTISEMENT

ADVERTISEMENT