New LIFX driver for Control4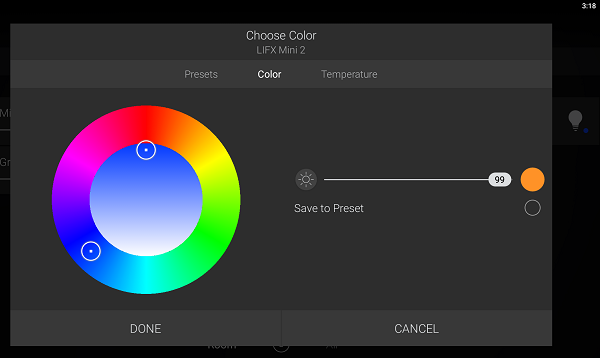 Chowmain Software has launched a major new LIFX driver for Control4.
LIFX is a line of energy-efficient, multicolour, WiFi-enabled LED lighting products that can be controlled via smartphone or smartwatch. The LIFX driver for Control4 allows for two-way control and feedback of all LIFX products including bulbs, strips, beams, tiles and more.
The new Control4 OS 3.3 V3 driver now uses local connections, supports ColourWheel and white temperature selector and includes Chowmain's one-touch setup in agent.
On top of the OS 3.3 lighting support for colour and colour temperature there is local based control and feedback, meaning you don't need an internet connection for communications. Add on integration of the new HEV disinfection and infra-red brightness control LIFX can more than just light up your room.
LIFX with Control4 can do so much. Examples include:
RGB colors can now set the perfect scene in your home.
Colour temperature can assist with circadian rhythm.
HEV disinfectant lighting can provide continuous germicidal effects that bacteria won't be able to fight against.
Infra-red control can help boost your security camera by filling in big spaces that traditional built-in infrared on cameras can't provide, all whilst appearing off to the naked eye.
ADVERTISEMENT

ADVERTISEMENT
ADVERTISEMENT

ADVERTISEMENT