Caption the experience with Ai-Media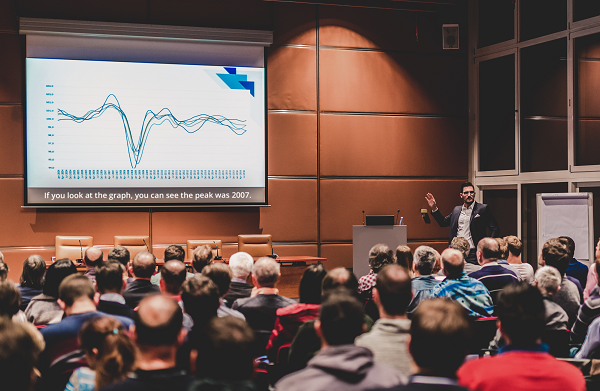 The Ai-Media team will be on hand at Integrate in Sydney to demonstrate how captions can maximise the engagement, accessibility and audience reach of an event.
As the global leader in captioning solutions, Ai-Media makes it easy to add reliable, highly accurate captions to your virtual, in-person or hybrid event. The company offers all the captioning technology and tailored event services you need in one place, catering to any budget, video format or output display.
Ai Media's iCap Falcon encoder plus Lexi Automatic Speech Recognition solution provides a self-service cloud platform for adding captions to your RTMP streams that's simple to set up, manage and scale. The cost-efficient iCap Viewer encoder delivers seamless caption connectivity for video conference displays. And the iCap Encode 4K solution allows you to flexibly work with broadcast, live stream and in-room spaces while encoding in 4K or HD-SDI.
Ai-Media can also help you reach new global audiences with live multilingual captioning that translates your content into any language, from any language. The software can translate content into over 100 languages in order to reach new audiences.
Combine the technology with Ai-Media's tailored white-glove service and you have an end-to-end captioning solution that ensures your event runs as smooth as possible.
The team at Integrate will happily discuss options with visitors to the stand, including answering questions around meeting accessibility requirements for events, and increasing engagement with captions that deliver up to 99.5% accuracy.
See Ai-Media at Integrate stand A47.
ADVERTISEMENT

ADVERTISEMENT
ADVERTISEMENT

ADVERTISEMENT