SpeakerCraft XTEQi-12 Dual 12" Subwoofer & HRSi-12 12" Subwoofer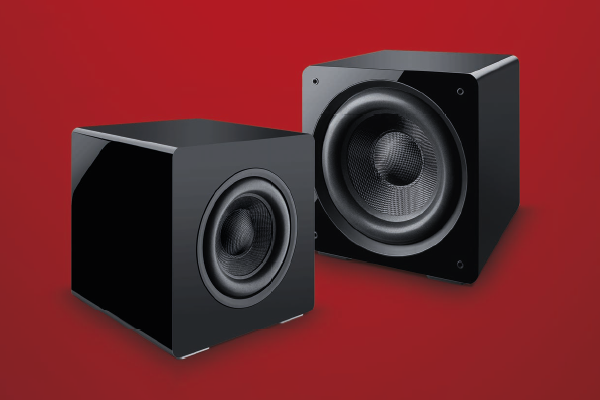 SpeakerCraft has released two new solutions for the home entertainment market since obtaining the Sunfire brand. Mat Daley got his hands on them to see how they stack up. 
I must be honest and say that I was excited to see the release of the new SpeakerCraft subwoofers. While no longer branded as Sunfire, these are some of the first subs SpeakerCraft have produced using the Sunfire technology.
Sunfire was known for pushing the boundaries of subwoofer design and integrators were consistently impressed by the subwoofer's performance in such a small form factor. With the history of Sunfire pumping through the units, its believers hold high hopes for its continued performance and success under the SpeakerCraft umbrella.
SpeakerCraft's subwoofer offering now consists of three tiers following the classic good-better-best approach. The entry point is the SDSi lineup which replaces Sunfire's previous SDS series, The HRSi series replaces the Sunfire HRS and XTEQ is now known as XTEQi.
On the bench for review is the HRSi-12 (RRP AU$3,350), a 1,000W peak 12" front-firing sub and the big guy, the XTEQi-12 (RRP AU$6,100). The XTEQi-12 boasts two 12" force-cancelling woofers, each powered by independent 1,000W peak amps.
First impressions and setup
Excluding my thoughts while lugging the 46.5kg XTEQi upstairs to the test room, my first impression was that these are beautifully finished products. Their high-gloss, piano black lacquer finish gives it a familiar premium Sunfire feel, though glossy, reflective items often aren't the best choice in a cinema.
Everything felt great during the setup including the grilles and connectors but what quickly dawned on me was the lack of controls on the rear panel.
Starting with the HRSi, the IO of the rear panel consists of only a Left/LFE+Right line-level RCA input, an RCA Left-Right low-level output and a 5V USB output. That's it! Not even a volume knob.
The XTEQi differs slightly with an additional balanced XLR in and out and a 12V trigger but again, nothing else. It soon became apparent that all the setup and configuration needs to be done through SpeakerCraft's Sub Station phone app which (eventually) becomes a standout feature of these new subs. After a quick download of the app and painlessly pairing the HRSi and naming the subwoofer using Bluetooth, I had app control of the sub in about 30 seconds without having to create an account or get on a mailing list which was a refreshing change.
Reading through the in-app info, it was then obvious that the app-based control gives some key advantages to both end users and installers, I think the biggest of which is the ability to store presets and audibly A/B test them quickly without returning to the rear panel of the sub.
I just had one small problem; these features didn't seem to be in the app as advertised. The product manual (yes, I read the manual) and in-app help menu mention crossover, phase, delay, manual equaliser, auto equaliser and audio sweeps to dial in the sub but all I could see was master volume, three pre-set modes (normal, music and movie) and a night mode to roll off some low end and appease the neighbours.
At first, I thought that maybe these features are only available on the next model up, so I paired it with the XTEQi which again was seamless but still, I had none of the good stuff. After stumbling across an industry webinar online what came to light is that the Sub Station app runs in two modes, user mode and installation mode. Not a radical concept or even a new concept but a function not mentioned anywhere in the info provided. So, after a 15-second-long press of the SpeakerCraft logo, I finally had a full-featured app with a step-by-step process for a very reasonable subwoofer calibration for something that requires no additional hardware.
The setup process also revealed another great feature of these new subwoofers. By using SpeakerCraft's add-on wireless subwoofer kit and some additional receivers, it's possible to pair up to four subwoofers wirelessly to one receiver and independently calibrate each subwoofer with the free app.
How does it sound?
Post-auto-calibration using nothing but my phone and the Sub Station app, both subwoofers lost all of their 'flap' (to be fair, these test units may have had some settings retained from the previous demonstrations) and became very musical to my ears.
Tight and responsive on the kick drums of Dilinja's 'Hard Noise (Break Remix)' and with enough headroom to push the energy of the sustained bass notes of London Grammar's 'Hey Now'. The latter is a go-to of many a speaker test but for good reason.
Without a well-selected crossover point and some headroom down low, it's easy to hear the flutter of the mid-range speakers trying to deal with low-end content it can't produce. Both subs performed well in taking on that task and had a smooth response through the descending bass notes but the HRSi fell short of keeping the body on Low C of the chorus. The spec sheet states that the HRSi-12 tunes down to 22Hz but, in reality, not much is available below about 30Hz The XTEQi though launched into these lower notes with ease and sounded great doing it.
On paper, the XTEQi goes down a little lower to 17Hz and with the additional 1,000W and dual 12", force-cancelling speakers, it has a lot of energy to give making light work of that heavy load. This 'force-cancelling' feature was particularly impressive. Even when driving the XTEQi to its limit, the cabinet remained almost vibration free to the point where the bottle of sparkling water I placed on top hoping to disprove it was not disturbed at all. Just for fun, I then ran the two subs in series and split them up in the room. Running the auto-cal on both from scratch again gave a very good starting point, accurate enough for a single-sub media room and better than most people would do by ear if I'm being honest. It did need some additional phase adjustments to get the two working well together. Then, all within the app, I set the big boy to handle the lowest of lows and the HRSi to focus on what it does best. Within ten minutes I had both subs dialled to a level that even a few years ago would only have been achieved by a professional. The fact that this is achievable with a free app and your phone is impressive.
Conclusion
SpeakerCraft obviously knew they had to come out swinging with these subs if they were going to keep the legions of Sunfire fanatics onside and I think they have done just that. These subs are beautifully finished, perform well and with the simplicity of the Sub Station app for setup offer an impressive performance that is easily achieved with little to no knowledge.
As an integrator, there is enough available to level up and deliver some great bass with multiple subs even when only sub-par bass management is available on the main processor.
ADVERTISEMENT

ADVERTISEMENT
ADVERTISEMENT

ADVERTISEMENT