Chowmain releases Dooya two-way module for URC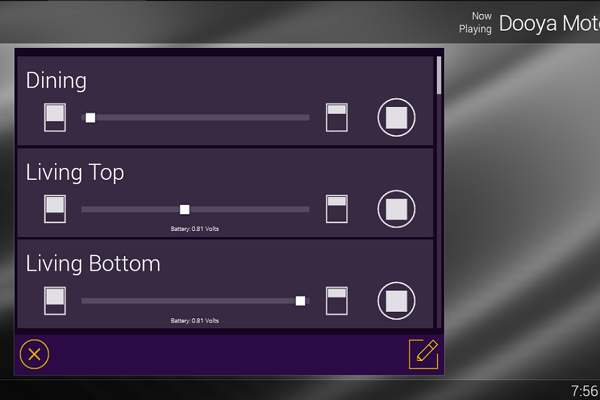 Chowmain Software & Apps has released a free manufacturer-sponsored Dooya Connector Bridge IP-controlled module for URC, giving users integration of Dooya's RF uni-directional shades, bi-directional shades, curtains and other motors including tilt and top-down/bottom-up shades.
Dooya is the leading Chinese brand in tubular motors, particularly at the entry level. Dooya specialises in the design of control systems for rolling shutters, rolling doors, curtains and interior blinds.
The brand is part of the Somfy Group's portfolio of complementary brands. Together, they cover most automation needs for openings and closures of homes and buildings around the world. They also allow the Group to service its distribution channels – manufacturers, installers, DIY superstores, e-commerce and architects – with suitable solutions.
This module also supports manufacturers who have rebranded Dooya motors as their own products. Some manufacturers include (but are not limited to):
Motion Blinds
Dooya
Bloc Blinds
Brel Home
Hurricane Shutters Wholesale
iSmartWindow
Smart Home
Raven Rock MRG
Amp Motorization
Uprise Smart Shades
Coulisse
AMP Motorization
Bliss Automation
3 Day Blinds
ADVERTISEMENT

ADVERTISEMENT
ADVERTISEMENT

ADVERTISEMENT