Sony launches three new high brightness laser projectors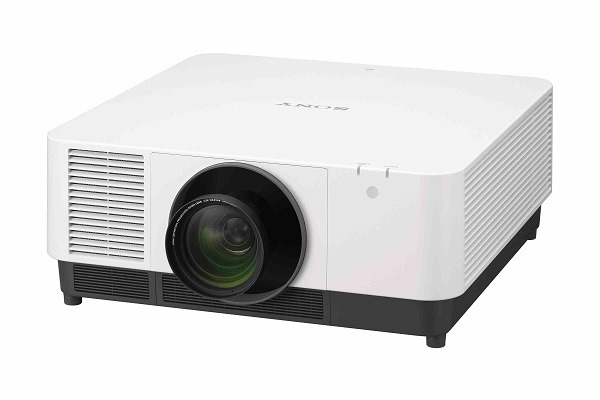 Sony has introduced three new high brightness WUXGA models, the VPL-FHZ131L 13,000lm, VPL-FHZ101L 10,000lm and VPL-FHZ91L 9,000lm. The latest additions are suited for a wide range of applications including classrooms, conference venues to large halls and auditoriums and exhibition facilities such as museums.
The range features a wide lens shift capability with a maximum vertical ±107% and horizontal ±60% which is helpful for difficult installation environments such as where there are beams or piping or when the screen is lower than the projector.
Supporting a variety of interfaces and flexible systems integration, users can purchase an adaptor which connects to the board slot and enables 3G-SDI input. This makes it possible to operate projectors in city halls, event spaces and other locations where projectors are often used together with broadcast equipment. Additionally, the latest projectors now support the XTP Systems of Extron Electronics.
The latest projectors are also equipped with an advanced intelligent setting function with additional multi-screen mode, optimising the colour when projecting onto multiple units. To even further enhance the screen display, this setting can control the temperature of the installation environment, frequency of usage and several other parameters enabling the projectors to be used at suitable settings for long-term stable operation.
The long-lasting brightness of the laser projectors reduces the burden of lamp replacement and other forms of maintenance while also lowering operating costs.