SnapAV partners with Yamaha to expand commercial capabilities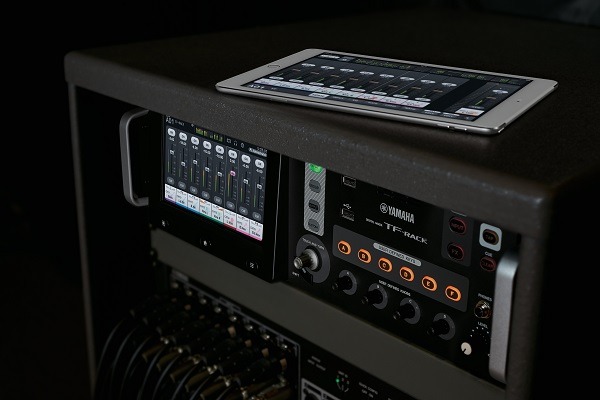 SnapAV has partnered with Yamaha to distribute more than 100 Yamaha 70V commercial audio products to SnapAV integrators worldwide.
SnapAV will provide ready access to Yamaha's lineup of commercial-grade speakers, amplifiers, mixers, DSPs, network switches and keypad control systems to create new opportunities for dealer growth.
"Even among integrators that consider themselves CEDIA-focused, industry research shows that 42 percent of revenues are derived from commercial installations," SnapAV senior director Scott Normand explains.
"We want integrators to be able to take on any job, and our developing product catalog reflects our commitment to be the number one place where pros buy audio. With Yamaha's class-leading 70V speakers and amps, SnapAV integrators can meet and exceed the expectations of projects in bars, restaurants, retail stores and houses of worship, often with local product availability."
Yamaha speakers and amplifiers boast a number of qualities including advanced remote control functions and integrated Dante support for uncompressed digital audio distribution. The company's amplifiers include features such as alarm system interrupts that override audio in case of emergencies, while Dante greatly simplifies the addition of microphones, network equipment and DSPs.
"SnapAV is quickly becoming a more attractive product source for commercial-focused integrators who can benefit from our broad product catalogue and rapidly expanding network of Local Pro Stores," Scott says.
Yamaha sales manager –key account Randy Riebe says the new partnership expands opportunities for SnapAV dealers and ensures they have access to the tools needed to complete any job: "At Yamaha, like SnapAV, we believe providing integrators with solutions and great service is at the core of any successful partnership.
"Based on these same shared values, the addition of Yamaha Commercial Audio products to the SnapAV lineup, allows their integrator partners to expand their businesses with the confidence that they are providing their customers with commercial audio solutions that offer rock-solid performance and enduring reliability."
In total, SnapAV's Yamaha stock includes more than 40 speakers including in-wall, in-ceiling, surface mount and slim line models; more than 30 amplifiers; ten DSPs and mixer consoles; three Gigabit network switches and several control panel options.
In the future, SnapAV plans to provide deeper Yamaha DSP integration with other brands including Control4.