inDESIGN releases ZM Series digital mixers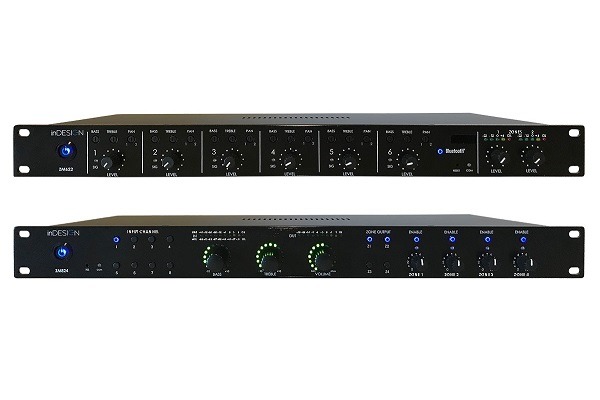 inDESIGN has released its ZM Series of high-quality mixers for commercial and industrial audio applications. The range includes the ZM622 and the ZM824, both are part of the inDESIGN Install Series which also features mixer amplifiers and power amplifiers.
The ZM662 features a combination of three microphone inputs with selectable phantom power, three mic/line inputs and one Bluetooth. It also comes with two priority channels, useful for paging announcements and provides two output channels, plus a pre-master level auxiliary output.
The ZM824 features eight input channels with switchable balanced mic/line connectors and dual RCA connectors, including two priority channels, useful for paging announcements as well. Each channel also has individually selectable +24V Phantom Power available and provides matrixing between the eight input and four output channels.
Both mixers feature four on-board alarms: CHIME, ALERT, BELL and EVAC, which can be triggered through external mounted screw terminals.
RS232 control is available as well as 24V DC backup power.