Should you 'go commercial?'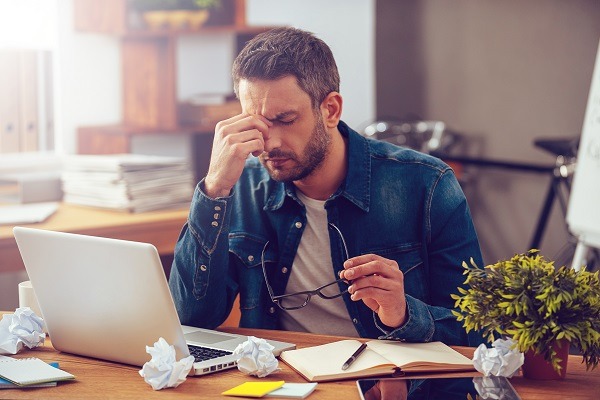 Are you ready to expand or move on from residential AV integration? Corporate AV is a big slice of the integrator market and a clever operator can do well in this space, writes John O'Brien.
Conferencing and control systems aside, commercial gear is still pretty much the same as home AV. The general procedure is slightly different though.
Chasing commercial work doesn't necessarily mean putting on a suit and tie but it might mean some new approaches to your methods.
Tenders and contracts
Getting a residential customer on board often takes a mix of strategies. They might be a walk up to your shop front, you might get them talking via some advertising or may have attracted them through a word of mouth referral.
Winning small commercial AV fit-outs follows its own unique path. You might get the gig because you know someone or have done some work for them or their friends before. Of course, you'll still require a degree of planning, costing and paperwork before starting any work but this is only defined by your company's current work practices.
These practices may require evolution when getting involved with bigger commercial and institutional jobs. These are invariably run by large construction firms, often awarding AV as part of the electrical sub-contract. Consultants are engaged to analyse the end client's needs and wants, then provide a suggested solution. They will iterate several designs and costings for approval before assembling these into a tender.
Open tenders are then announced publicly through a combination of media releases and online announcements. The exact outlet varies dependent on the job scope, scale and location. Newspapers, (local state and federal) government websites and commercial tender aggregator services and websites are all good places to look.
Even in open tenders, applicants may then need to be pre-qualified (do you have the capacity to do the job? what is your track record?). Some tenders are selective and only known capable companies will be invited to submit. Multi-stage tendering goes through several phases, starting with public calls for RFP (Request For Proposal) or EOI (Expressions Of Interest). Short-listed bidders will then receive an RFT (Request For Tender).
The Process
There are long legal definitions of RFT but essentially, it is a request for you to compete on winning some business.
There are a few differences between various tender mechanisms but the main steps generally proceed as follows:
– RFT/RFP/EOI is released (publicly or to selected tenderers)
– RFI (Requests For Information) are used to clarify details and communicate between purchaser and bidders
– Bids are submitted by competing bidders
– Bids are assessed by purchasing agency
– Contract is awarded to successful bidder and final details negotiated with purchaser. Progress payments are negotiated for specific milestones.
– Job is performed by contracted bidder in consultation with assigned Project Manager. RFIs, transmittals, variation orders and other related documentary means are used here.
– Following successful commissioning and handover, final payments will be made and the warranty and maintenance periods start.
Should you go for it?
First of all, read the RFT carefully. Analyse the brief and strategically map your potential response. Before getting all starry eyed and banking non-existent millions, ask some hard questions:
– Can you afford the time and resource to respond?
– If you win, who will manage the job and how does it impact on the rest of your workflow?
– Who else is in the game and what are your realistic chances of winning the bid?
If you can answer these seemingly simple but sometimes difficult questions and it still all adds up, then get stuck into responding to the RFT. Follow the instructions given and register an interest with the purchasing agency. Allocate a team member to oversee the whole process. Get your best tech minds onto any system design requirements and your best business and operational minds onto costing and timelining your response.
Plan carefully, looking for any potential loopholes or trip-ups, and go through the whole thing methodically. Ensure that your proposal meets any requirements outlaid in the RFT (and its associated documentation). Plan it, draft it, refine it. Much like a CV for a job application, you want your bid to stand out from the rest. Make it compelling to read. Above all, keep it clear and on-point.
What's important
The RFT (or Specification) will often contain general and quality requirements, a scope of works, relevant scheduling details and various addenda.
The scope is relatively easy – matching tech requirements with the gear that you already know. Hopefully you have someone in-house who can draw this up electronically.
A tougher ask might be meeting all of the regulations, qualifications, ticketing and legalities as defined in the spec. List them out and tick them off when done.
Time and resources need to be allocated for testing and commissioning, software programming (if required) and client training, which is a bit more involved than sitting on the family couch waving the universal remote around. At the very least, you'll need to produce how-to guides for every room and, more commonly, well structured end-client demo sessions.
Even to respond, you may find that tasks such as drawing high quality schematics or compiling a polished and persuasive tender response get you a little out of your comfort zone. No problems – there are professional document writers and drafters out there.
But they want Oranges and we're an Apple shop
The consultant may have written the brief based around a certain brand or brands. If your commercial allegiance is to similar but competing brand or suite, you can always submit a non-conforming response based on the products that you know you can deliver well.
It will be more difficult to win when substituting BrandX for BrandY but, if you can show that you have carefully considered and addressed the end client's needs, particularly on price or a strong feature that the other brand does not have, you are still in with a good chance. How good will depend on how open minded the assessors are and how persuasive your pitch is.
What happens if you win the bid?
Crack a beer, pop some champers, then get real. Get planning. Get a good contract lawyer involved. The devil is in the detail and it's worth being across it all. Experienced contract administrators and project managers know how to use that detail to their advantage. Be careful of what you are being asked to do versus what you are contracted to do. Remember to RTFM.
Your next best step is finding out who is who in the family tree. Try to get good relationships with the AV consultant, project manager, site manager, electrical contractor and anyone else that you will be dealing with regularly. Get the PM offside and your life will be misery. As an AV contractor, you're one of the last onsite and your allotted time window will always be tighter than imagined.
In house or outsource?
Now that you have the job, do you have the staffing levels to cover it? If not, do you take on new staff (with all of the training lead times and payroll overheads) or engage sub-contractors for the duration of the project?
Outsourcing has its own pros and cons but, strategically used, it can keep your overheads down while your supply capacity is up.
There will be all manner of ongoing and handover documentation required – check your contract and make sure you get it done to spec and on time. Payments often hinge on these minutiae.
Sold out
Going commercial is no mystical gravy train. It takes considerable effort and seemingly epic administration. There will be learning curves, there will be setbacks, but hopefully you can succeed and get through wiser and wealthier. You can sometimes fail. But you can also win big.
Congratulations. You're a sell out!