Share content through VuWall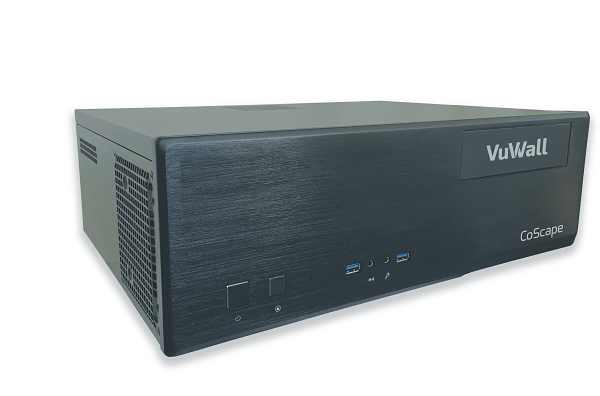 VuWall has been showcasing its new CoScape multidisplay collaboration and presentation system, a new product that allows presenters to display all source on one or multiple touch surfaces.
CoSpace is suitable for collaboration rooms, allowing sources to be shared on a touch video wall or projection screen. Featuring an open platform, it ensures full support of standard corporate applications and a high-end performance workstation driven by NVIDIA graphics cards.
It also works with third-party collaboration programs, letting users to interface directly with the chosen program from the CoScape controller, thus eliminating complex steps from the presentation process.
VuWall chief executive Paul Vander Plaetse says the company is celebrating 10 years of simplifying the lives of AV/IT integrators and video wall operators in the most demanding control rooms in the world and is, as they move into the next decade, focused on further streamlining the evolving world of technology.
"We are committed to delivering solutions that enable easy configuration and deployment, interoperability between brands, and future-proof implementation through open architecture. At InfoComm, attendees will see our latest advancements within the VuWall ecosystem and how we integrate with other solutions to create a superior viewing experience that goes far beyond simple control of video walls, and where multi room and multi size solutions can be integrated with simplicity."