Upgrades enhance Modus VR offering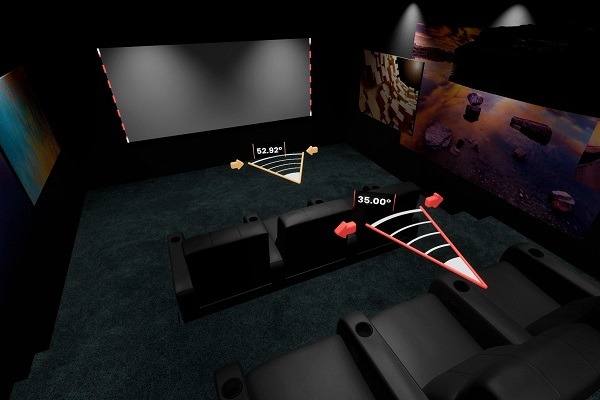 Modus VR has announced a number of upgrades to its virtual reality design software which will deliver greater control and customisation for integrators and their clients, in their media rooms and home theatres.
The new software will improve every step of the design process, from offering new aesthetics options to an updated CAD export workflow. A room can be built in virtual reality and exported as a CAD document. Using a simple UI, integrators can see as many views of the space as they need. There is new support for Windows Mixed Reality headsets also, making setup and breakdown of a VR experience faster and simpler.
New virtual objects such as two new Epson projectors, SnapAV Signature Series racks, more default sizes for 16:9 projection screens, area rugs, ceiling fans and fibre optic ceilings have been added to the software, as have new finishes for floors and walls. Some existing objects have received minor upgrades.
Modus VR co-founder Ken Brueck says that media rooms and home theatres are more popular than ever and the new version of the program can help integrators to deliver a stunning virtual reality experience to clients.
"The new software provides more flexibility and options than ever before, including an updated CAD export workflow, options for new virtual finishes and materials, support for new Windows Mixed Reality headsets, and improved organization of the virtual objects library."
Ken says they want the design and sales process to be as streamlined as possible, and have added new tools to achieve that.
"They [Integrators] can now restrict user controls so clients can't accidentally make changes during a VR demo, and each virtual space saves all its characteristics for the next time the file is opened. This way salespeople can create curated experiences with specific lighting or other options."
The new process for creating colour palettes is easier than ever, too. Designers can set up their own library of colour swatches, assign them to multiple objects, and then make sweeping changes in seconds. The software update also includes several bug fixes.
"Modus VR provides the best way to show clients exactly what their proposed theatre or media room will look and feel like, and we are continually developing new features and options that enable integrators to create convincing, engaging virtual spaces to close more sales," Ken adds.