Managing power with Premium+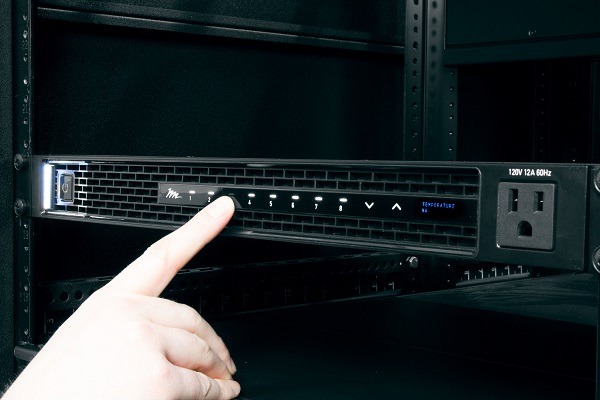 Middle Atlantic Products is tackling the subject of power distribution and management with its newly released Premium+ PDU with RackLink.
The next-generation, intelligent solution features individual outlet power cycling, logging, monitoring, advanced environmental monitoring and control, and maximum security, building on the innovation first introduced in the Premium and Select Series PDUs.
The Premium+ PDU uses the full power of RackLink, allowing integrators to control either locally or remotely through third-party AV systems, cloud platforms, RESTful API or SNMP. It provides flexible, faster, and smarter management and, due its development around Raritan's XERUS platform, a secure network.
It is available in horizontal rackmount and compact models, and provides under/over voltage, filtering, and surge protection. It also provides accurate power monitoring and logging for current, voltage, watts, and power factor at the outlet level. This deep system insight enables integrators to understand exactly what any AV system is doing at any moment.
Middle Atlantic director of product management for power Scott Lowder says that the company has been investing in developing power solutions for AV for 20 years, saying their solutions have provided a foundation of system reliability, protection, and control.
"Our Premium+ PDU incorporates the next generation of the RackLink technology we first introduced in 2011, empowering integrators to make actionable energy management decisions surrounding system design, optimisation and service. The significant system data now available for monitoring and analysis is also key to maximising the impact of the next AVIXA Energy Management Standard revision that is currently in development."