Savant speakers transform sound systems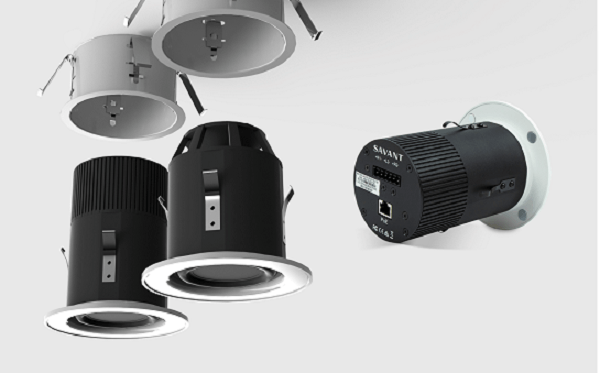 Smart home technology provider Savant, which is distributed by Avation, has introduced its Micro Aperture architectural loudspeaker line-up, which has the capability to provide entertainment content anywhere with a single Ethernet cable connection.
Using Power over Ethernet (PoE), the speakers allow for simple audio system design and installation. Each speaker contains an amplifier which reduces installation time and delivers great sound quality through any space.
There are three in-ceiling versions, each using advanced technology that delivers enhanced sound quality. The three models are: self-powered PoE speaker; companion PoE satellite speaker; and the passive (4Ω) speaker that can connect to traditional audio systems.
Each speaker can run up to three passive satellite speakers and self regulates the output power based on the applied settings. Each unit is individually controlled and connected so users can easily switch room configurations.
Savant also offers INSTALL EZE, a simple installation process that doesn't require any tools to secure the speakers to the ceiling.
ADVERTISEMENT

ADVERTISEMENT
ADVERTISEMENT

ADVERTISEMENT