RTI shipping Quad MultiViewer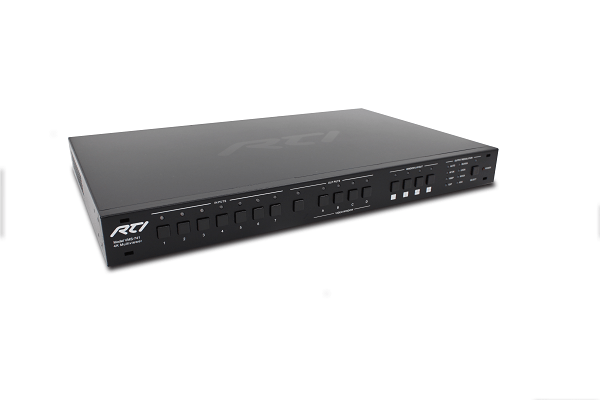 Control and automation manufacturer RTI is now shipping its VMS-741 7×1 Quad MultiViewer.
The presentation switcher and scaler uses the 4K resolution of flat panel TVs and projectors to display video from up to four sources onto one unit.
The MultiViewer is suitable for conference rooms, lecture halls, worship spaces and other spaces requiring a number of video sources with different resolutions and formats. The unit offers AV switching with advanced scaling to display content from up to seven sources. It supports video formats including HDMI, DisplayPort and VGA. It also offers an HDBaseT input to support video from remote sources via a source plate or matrix.
The unit also offers great flexibility for the user, with the ability to display multiple sources on one display, with 16 video window layout combinations meaning that any 4K display can become the ultimate video wall alternative. It also allows for audio embedding and de-embedded audio outputs.
RTI chief executive Ed McConaghay says that the VMS-741 is a versatile unit that would suit commercial or residential users for a variety of projects.
"Whether their clients are looking for easy content sharing, media-rich presentations, or the ability to watch four football games at once, the power and versatility of the VMS-741 makes it an excellent problem solver," he says.
RTI is distributed in Australia and New Zealand by Connected Media.
ADVERTISEMENT

ADVERTISEMENT
ADVERTISEMENT

ADVERTISEMENT