Samsung launches range of premium hospitality TVs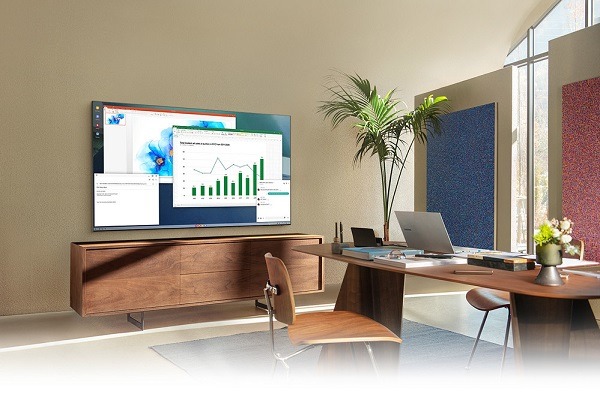 Samsung Australia has launched its new Hospitality TV model – the HQ60A Series QLED Hospitality TV – designed to help hotels take their guest experience to the next level.
The HQ60A combines Samsung's expertise in display leadership introducing QLED picture technology and immersive Object Tracking Sound, combined with a sleek space-saving design.
Hotel TVs are now being used in more ways by guests, seamlessly connecting their own laptop or mobile phone for a larger screen to enhance their work productivity and entertainment experience.
Hotel Managers can deliver a first-class experience for guests. The intuitive home application can incorporate customised welcome messages, hotel logos and branding, as well as other useful information to ensure each guest starts their stay off right and hotels can drive revenue opportunities.
For a personalised touch, the HQ60A can come with content and device management system Samsung LYNK Cloud to drive further insight and efficiency. LYNK Cloud has the ability to analyses guest's interaction through the in room TV to uncover insights that can help hotel managers deliver targeted content. Lynk Cloud enables real-time remote monitoring, management across sites and is scalable to meet the needs of different sized venues.
"Samsung's impressive new QLED Hospitality TV meet guests' rising expectations while improving hotel operating efficiency. Guests can enjoy the comforts of home entertainment while the hotel can display personalised interactive content for them to navigate offerings such as ordering room services or discovering general facilities via the customisable home menu," Samsung Australia director of display and memory solutions Phil Gaut says.
"The new HQ60A Series comes equipped with Samsung's leading QLED technology delivering stunning visuals and immersive sound for a true entertainment experience. Hotel managers can also monitor and manage the on-site displays easily and conveniently offering a complete  entertainment system at scale, for a consistent, yet personalised experience for all guests."
The HQ60A Series Commercial TVs are available in sizes from 43" up to 75", three-year on-site warranty and adjustable stand, offering more choice and flexibility when selecting the best entertainment options for guests.
ADVERTISEMENT

ADVERTISEMENT
ADVERTISEMENT

ADVERTISEMENT