Roland releases a new hybrid event switcher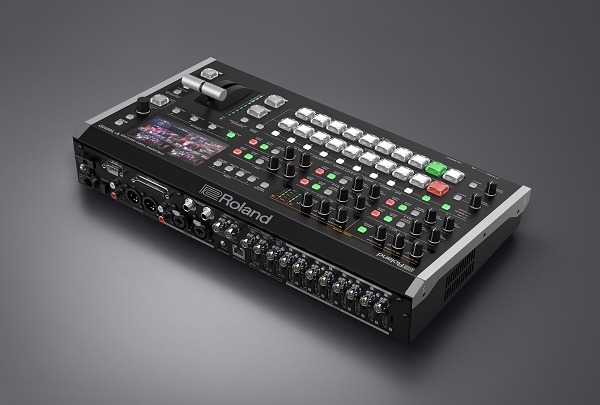 Roland has released the V160HD Streaming Video Switcher, aiming to raise the bar in AV presentation delivery standards.
It comes in a portable design with a broadcast-style interface ideal for a single operator, the V160HD is packed with pro features. Combining robust hardware for flawless live productions, and the livestreaming capabilities found in computer-based systems, this powerful streaming video switcher delivers all the requirements for the in-person and streaming components of a live hybrid event, with the ability to tailor the content for each audience.
It can also stream to any popular web platform via USB-C and live audiences will experience Full HD with comprehensive SDI and HDMI I/O. The V160HD also features an eight-layer video effects engine, a 40-channel digital audio mixer and integrated PTZ camera control, next-generation cue management and live show automation features.
Presets, macros and advanced sequencing features enable complex switching tasks to be set up and automated, and the detailed interface is simple for a single operator to learn.
With integrated connectivity standards, costly infrastructure and conversion processes can be eliminated. Built-in scalers on four of the HDMI inputs let operators easily interface with third-party devices such as computers, tablets, smart phones and gaming consoles.
Additionally, seven freely assignable outputs provide a high-end video matrix. Operators can simultaneously feed program displays, auxiliary monitors, multi-view product displays and the online audience with a clean output for a recording feed.