Key Digital releases simple BYOD solution for educational facilities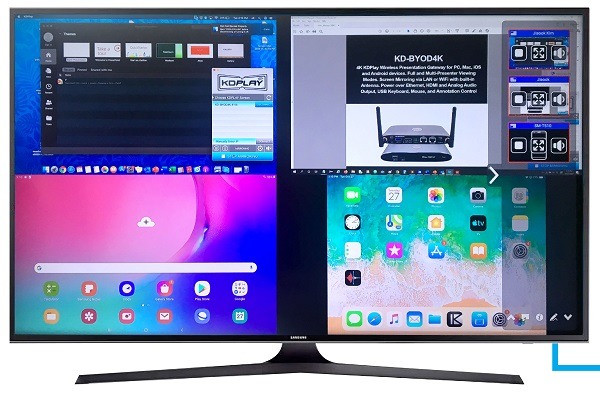 Key Digital has released the KD-BYOD4K, giving users simple Bring Your Own Device integration for classrooms and educational facilities.
The solution is a 4K wireless presentation gateway for PC, Mac, iOS, Android and Chrome OS devices. It gives users full and multi-presenter viewing modes as well as screen mirroring via LAN or WiFi with a built-in antenna.
Ideal for classrooms, auditoriums, learning labs and all other educational facilities. Users can simply choose a WiFi-connected KDPlay device to present on a big screen and learn/review in a group.
Screen overlay tools for real-time learning in new, engaging and intuitive ways with markups, annotations and drawings. Whiteboard mode for live, on-screen teaching retrievable via QR codes.
Up to 16 simultaneous devices may connect, with access always provided to new connecting devices and automatic disconnect of oldest non-casting devices in case of maximum being reached.
It also comes with a content preview, a collapsible dock on side of display provides preview thumbnail and name of devices casting via KDPlay app.