Earthquake Sound releases the MiniMe DSP FF-12 subwoofer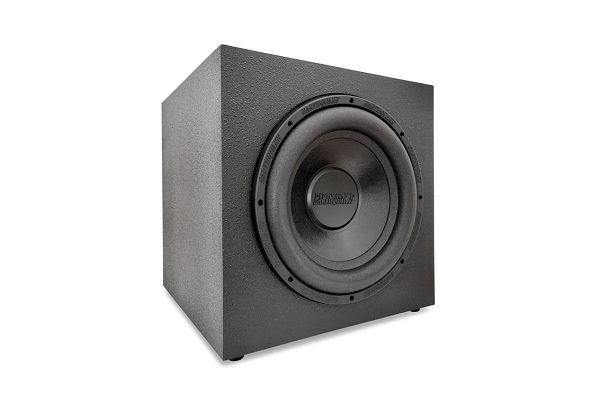 Earthquake Sound has released the MiniMe DSP FF-12 subwoofer, a unit that features the same 600W Class D amplifier like the P10 and P10, but with a newly designed CNC milled polyurethane finished cabinet made in the USA right inside Earthquake Sound headquarters.
The DSP FF-12 was designed in response to Earthquake's home integrator customers who requested a subwoofer that would go into custom-made home theatre cabinetry. Earthquake listened and is now proud to introduce to you the new MiniMe DSP FF-12.
Expanding on Earthquake's lineup of MiniMe powered subwoofers, the MiniMe DSP FF-12 makes use of advanced Class D circuitry with over 90% efficiency plus the added benefits of DSP control through mobile devices. Complicated and professional room tuning is now made possible right at users' fingertips through a mobile app, giving the user customisation controls.
In order to optimise sound and clarity of a home theatre subwoofer, it must be tuned properly to its environment. Through an automated room correction process that the iWoofer Pro app offers, users will receive optimal performance that you deserve and achieve the maximum amount of SPL with a more linear response that is tailored to your listening preferences. Included within the application is a 48dB/octave crossover allowing the user to apply an even steeper frequency cut-off if needed.
With a durable polyurethane finished enclosure and sealed front firing design, the MiniMe DSP FF-12 can be used as your typical floor standing subwoofer or special applications where home AV integrators need to hide it away inside custom-made AV cabinetry.