Ring expands radar technology with new Ring Floodlight Cam Wired Pro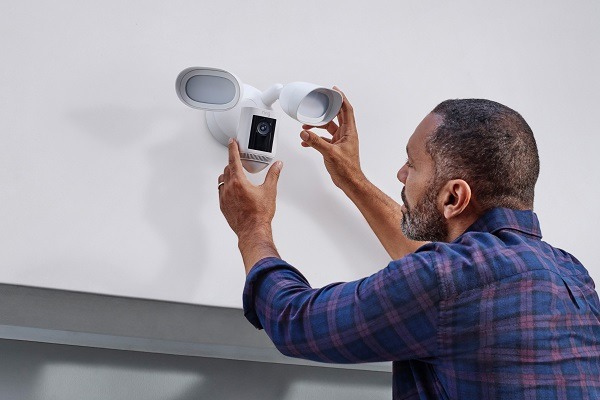 Ring has released the Ring Floodlight Cam Wired Pro, its most advanced security camera which is equipped with 3D motion detection with radar and bird's eye view.
It builds upon the popular Ring Floodlight Cam to monitor outdoor spaces with motion-activated LED lights and HD video, giving homeowners more insight into what's happening around their property.
"Four years ago, we reinvented the ordinary floodlight with our original Ring Floodlight Cam, and now we're bringing more cutting-edge features to this device with Ring Floodlight Cam Wired Pro," Ring founder and chief innovator Jamie Siminoff says.
"By expanding our 3D Motion Detection technology and Bird's Eye View to Ring Floodlight Cam Wired Pro, we're giving customers greater insight about what's taking place on their property for additional peace of mind."
As the most advanced camera in the Ring range, it boasts a number of features on top of the camera including a 110dB siren and colour night vision. Additionally, new Audio+ helps users hear what's happening more distinctly with crisp, clear sound thanks to an array microphone for advanced audio and echo cancellation.
Through the Ring app, users can check in on their property anytime.