Radio Parts' latest long-distance HDMI cables ready for sale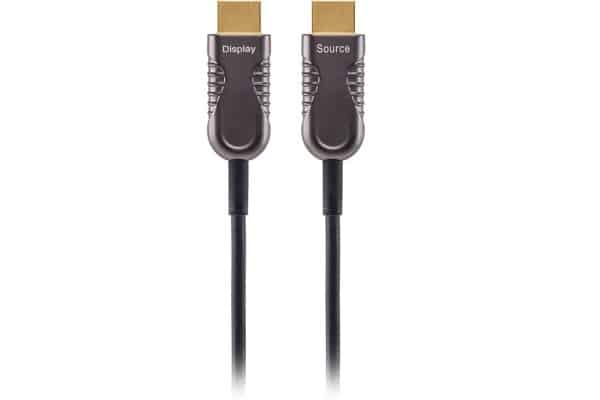 Radio Parts has announced its international team has finished their testing on the company's latest 18G long distance HDMI active optical cables, which are now ready for sale.
Ideal for digital home theatre, conference room, LED signboards, outdoor advertising and stadiums, the cables have each been tested to pass at least 18GBPS.
Radio Parts director Michael Swann says the results have been confirmed using the Fox & Hound HDMI tester in the company's office.
"It's the first time I've seen a 150m long pre-made HDMI lead pass the 'full monty' of HDMI signal. It's built in the usual unexciting Pro2 fashion of ensuring reliability as the highest priority, which means maximum bandwidth and no removable head as this can be a point of failure."