Poly introduces speakerphones that bring pro audio to the home (and office)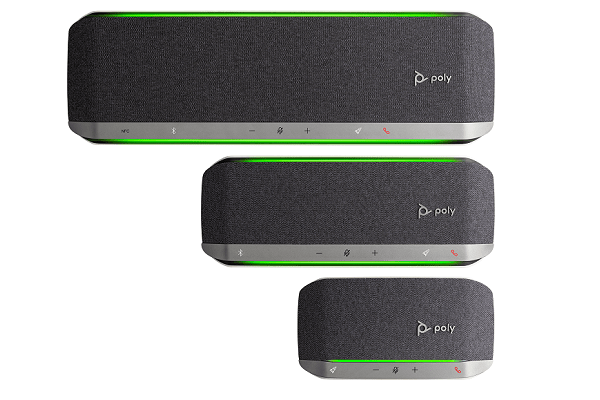 Poly has released the Poly Sync Family, a new line of smart, USB and Bluetooth speakerphones which use proprietary microphone technology to track the talker, not the noise and are expected to be available in Australia before Christmas.
The Poly Sync 20, Poly Sync 40 and Poly Sync 60 speakerphones are designed to enable today's need to work from anywhere – whether that's a remote work location at home or a conference room in the office. For seamless voice integration, users cab connect Poly Sync speakerphones to a Siri or Google voice assistant and check even more off the to-do list without lifting a finger.
"Most of the workforce in the region and across the world is transitioning towards a hybrid working model," Poly managing director ANZ Andy Hurt says.
"The Poly Sync family redefines speakerphones moving forward. More importantly, the elevated user experience that enterprise-grade gear brings to the table will be key to enhancing productivity for every work style."
Poly has one of the largest product portfolios for the Zoom platform, and Poly Sync 20 is among the first to receive Zoom's personal USB speakerphone certification.
"We are pleased to recognise Poly Sync 20 as one of the first speakerphone devices to receive Zoom's Personal USB Speakerphone certification," Poly chief product officer Oded Gal says.
"Poly continues to trailblaze with its portfolio of Zoom certified devices and we know that the addition of Poly Sync 20 will provide outstanding value for today's evolving workforce."
While the Poly Sync Family offers solutions for workers in any location, they also help IT managers who can oversee and improve workforce fleet deployment and allow remote management of Poly Sync devices. This service is sold separately.