Just Add Power drives seven-zone video distribution system in award-winning home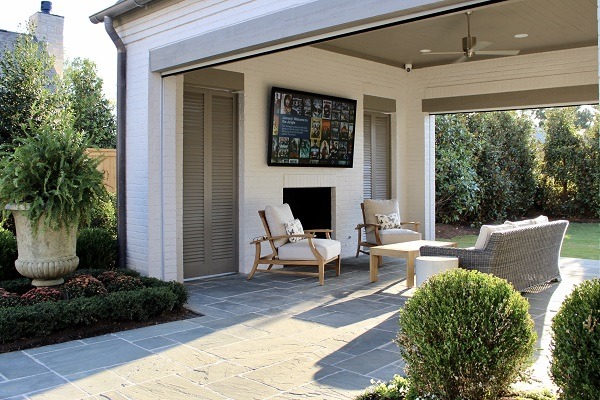 Miestro Home Integration has used the Just Add Power (J+P) 3G Ultra HD-over-IP system in an award-winning Memphis, USA home for fast switching and cost-effective scalability.
Using J+P solutions, the home can deliver content from two AT&T U-verse set-top boxes, a Kaleidescape movie server, Apple TV and a Blackdove Digital Canvas to a variety of display types. The system gives the end user high scalability to suit their needs.
"In the past, we would recommend traditional chassis-based matrix systems for video distribution in our clients' homes, but these came with a number of limitations," Miestro Home Integration president Lamar Gibson says.
"One of the main drawbacks was their fixed size. If a client needed to add more displays or sources to a maxed-out matrix, they would have to upgrade that hardware as well — to the tune of tens of thousands of dollars. With J+P's 3G Ultra HD-over-IP system, all we need to do is add a transmitter or receiver; no major new hardware required. In addition, the platform offers fast switching and unmatched reliability, making it the perfect solution for even the largest of projects."
Each of the home's video sources is equipped with J+P's VBS-HDIP-718AVP 3G+ A/V Pro transmitter, while VBS-HDIP-508 PoE receivers are attached to its displays. The system offers ultra-low 16 ms of latency from source to screen and supports 4K Ultra HD resolutions and HDMI 2.0 devices with HDCP 2.2.
It also enables seamless switching between any resolution HDMI source as well as uncompressed lossless multichannel audio formats, including Dolby Atmos support.