Origin Acoustics expands Director Collection with two in-ceiling 10" loudspeakers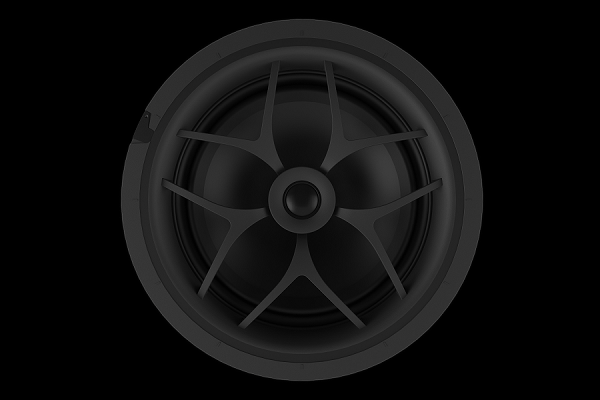 Origin Acoustics has introduced two new models to its Director Collection of premium architectural loudspeakers: the D101 and D103DT.
Using Origin's mounting structure, the new 10" speakers appear on the ceiling as if only containing an 8" woofer. The aesthetics are pleasing to the client and designer with larger sized loudspeaker performance suited to large rooms and theatres.
A bigger woofer takes advantage of higher ceilings and extended frequencies to product more powerful lows.
"Any ceiling over ten-feet can take advantage of these larger woofers," Origin Acoustics chief executive Nick Berry says.
The D101 is a two-way loudspeaker with a 1" silk-dome tweeter and 10" polypropylene/butyl-rubber woofer while the D103DT boasts a dual aluminium tweeter configuration designed for stereo signal and injection-molded graphic woofer.
Each new device is ideal in large areas like patios or gyms, rooms with tall ceilings.