NSC introduces Xantech TV Director App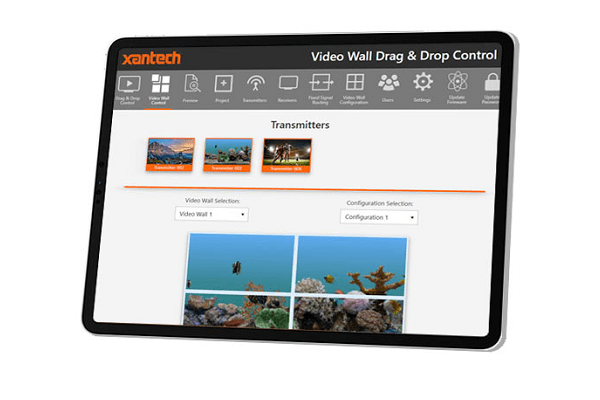 Nortek Security & Control LLC (NSC) has introduced the Xantech TV Director app offering control of the Xantech Advanced Control Module (ACM) and Premium 4K video-over-IP (VIP) systems. With little to no set up or configuration required, it's designed to deliver intuitive source control without the added cost of a dedicated control system.
The Xantech 4K VIP can distribute HDMI over a 1Gb network that's easy to install and manage. Using lossless compression with near-zero latency, the suite of products supports 4K HDMI and HD audio, HDR, IR and RS-232 for AV distribution.
A drag-and-drop experience, combined with live snapshots lets users switch with confidence and results in the VIP system being easier than ever to use.
The Xantech TV Director app lets users preview the current content on sources and displays, drag source images to the correct display, customise the UI, select video wall source with a video preview and have access to the ACM web interface module for configuration and control of the Xantech VIP system.
"Our Xantech TV Director App puts the power of VIP right in the palm of your hand and is a visually simple and practical way to control a 4K Video over IP system," NSC vice president of marketing Richard Pugnier says.
"Our mission is to always deliver leading technology to the market that makes both our professional integrators' and their end customers' lives enriched and fulfilled."
NSC product manager Jason Fitzgerald says that the AV systems grows with you and can scale to support a near infinite number of sources.
"This new app is now available for smartphones and tablets through Apple iTunes and Google Play stores," he adds.