Crestron Home now integrates with Lutron lighting and shading control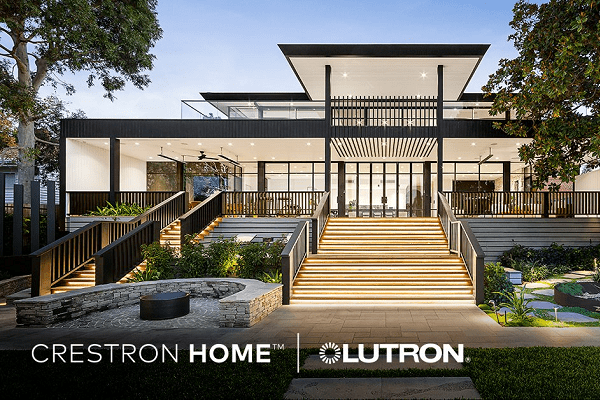 Crestron Home has teamed up with Lutron to offer seamless integration with Lutron lighting and shading control, specifically RA2 Select, RadioRA 2 and HomeWorks with QS and QSX control systems.
"Our top priority is to help our dealers deliver the best user experience in the industry to their clients, regardless of what brand of lighting controls and shades are installed," Crestron vice president of residential John Clancy says.
"Crestron Home provides that experience. Because we recognise Crestron and Lutron products are used together so often, we were committed to working with Lutron to develop this special integration."
With ease of use a priority, Crestron Home will automatically detect Lutron hardware on the customer's network. Once added to the system, Lutron lighting and shading control products will integrate with Crestron Home touch sceens, iOS and Android apps, making Crestron Home the only app users need to control all aspects of their home.
Scenes through Lutron can be recalled in concert with other systems including climate or AV to enhance the entire experience.
"The new, seamless integration of Lutron lighting and shading control systems with Crestron Home is a great step forward for the industry and our mutual customers," Lutron general manager of residential US sales Michael Smith says.
"The integration of Lutron lighting and shading control products with Crestron Home control solutions will create new business opportunities for dealers and provide an enhanced experience for homeowners."