New VuePix LED screen installed in Melbas on the Park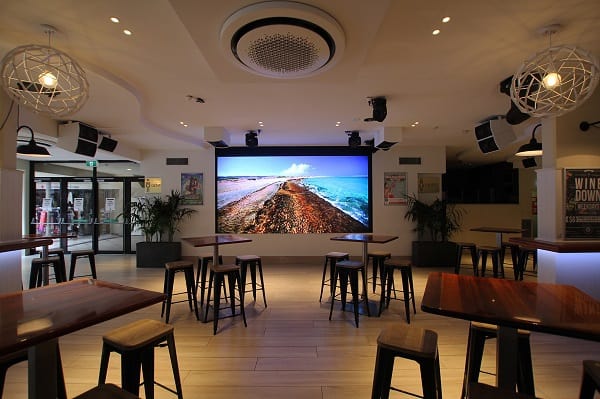 Melbas on the Park  has had a new VuePix Infiled LED screen installed within its bar areas.
Replacing the old LED screen, the new VuePix technology is used to create atmosphere for different functions, events and themed evenings. Streaming a mixture of sports and music videos, advertisement of upcoming events in Melbas, or personalised content created for specific occasions – corporate functions, birthdays, engagements, bucks and hens parties or even weddings.
The VuePix team worked close with the manager of the venue to offer the best solution to meet his requirements and to deliver within the tight timeframe.
The 4m x 2m, 3.9mm thin indoor screen was attached to the southern wall of the bar area. Novastar's VX4S all-in-one video processor is used to control, scale and optimise the content.