Interdyn announces new Rotel amplifier and CD players
Interdyn has announced the arrival of the two newest additions to the Rotel 14 Series lineup, the Rotel A11 stereo integrated amplifier and the Rotel CD11 CD player.
A11 stereo integrated amplifier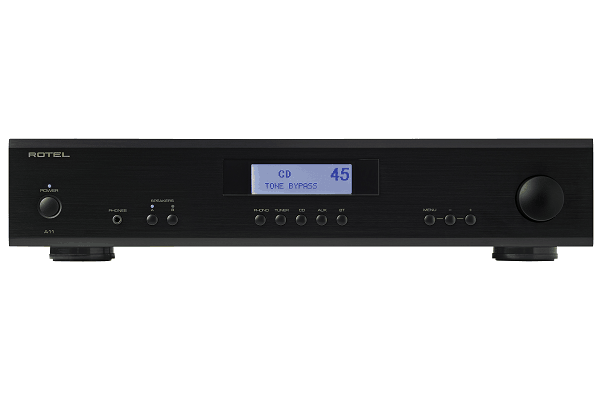 The A11 integrated amplifier is based on the 14 Series models. The output power uses classic Rotel Class AB amplification rated at 50W per channel into 8Ω. Source inputs include an MM phono stage for vinyl users, aptX and AAC Bluetooth for wireless audio streaming and an array of four RCA analogue inputs for flexibility. The front panel graphic display and IR remote control aims to ensure effortless control of your audio.
Key features:
Class AB 50W per channel stereo amplifier (8Ω)
Moving magnet phono stage input
Four RCA analogue inputs
Bluetooth receiver (aptX and ACC streaming)
Dual A-B selectable speaker output
Dedicated RCA pre output
Front panel display
IR Remote control
Dual 12V trigger outputs
Bidirectional RS232 connection
Black and silver finishes
Rotel CD11 CD player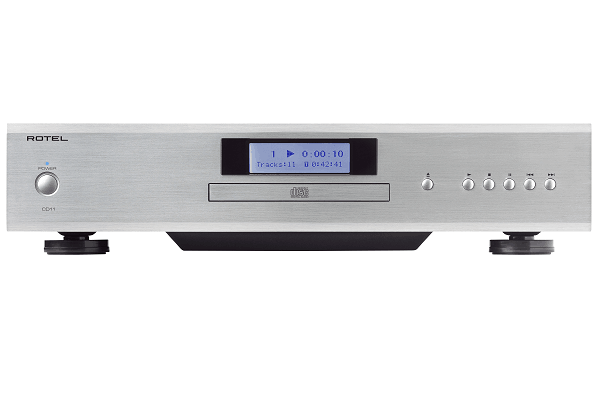 The Rotel CD11 CD player presents operation features common with other 14 series models. The tray loading CD mechanism ensures smooth opening and closing action and quiet operation.
A Texas Instruments 24-bit 192kHz DAC provides the digital to analogue conversion and the CD11 supports both RCA analogue and coaxial digital outputs for flexible installation with any hi-fi system. The front panel graphic display indicates playback status, track and time information, and also provides CD metadata such as song titles when available on the disc. An IR remote is included, aiming to provide effortless control of the CD11. This unit also includes an RS232 connection and a 12V trigger input.
Key features:
Tray loading CD mechanism
Quiet operation
Texas Instruments 24-bit 192kHz DAC
RCA analogue and coaxial digital outputs
Front panel graphic display
IR remote
12V trigger input
RS232 connection
Black and silver finishes