CEDIA Report Finds Opportunities for Business Growth for its Members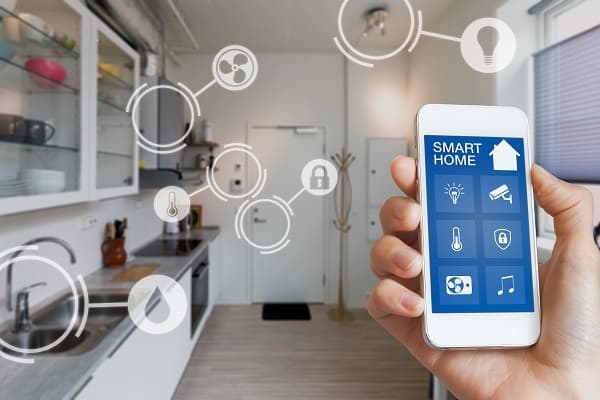 As new construction and home renovation numbers continue to grow, the residential technology industry is following suit with home technology professionals in the US and Canada reporting solid 2017 sales and anticipating a strong 2018, according to a new report issued by CEDIA. Each year, the association conducts its Size and Scope of the Residential Technology Systems Industry survey to analyse the size of the industry and identify market trends in North America.
Housing data indicates nearly half of renovating home owners are incorporating smart home systems or devices during the renovation (45%); over 40% of new home buyers purchased homes with smart tech features in 2017; and about 60% of new home shoppers are willing to pay more for smart features.
"Over the past several years, home technology adoption rates have been steadily increasing, and it is encouraging to see housing data reflect that demand," The Farmsworth Group spokesperson Grant Farnsworth says.
The Farmsworth Group conducted the Size and Scope research on behalf of CEDIA.
"Our data is showing a healthy and prosperous industry with the estimated size of the 2017 US total residential technology market to be $19.56 billion, up from $18.9 billion in 2015," Grant says.
The average annual revenue for an installation company in 2017 was $2.03 million. Respondents report an increase in the number of projects completed annually, with an average of 67 residential projects per year in 2017 with anticipated growth to 77 projects in 2018.
Business confidence is strong with 81% of respondents very optimistic about their company's ability to earn new business in the next 12 months and 80% expecting revenues to grow, with most anticipating from 6-20% growth in that same period.
Grant says, "While double digit growth is likely inflated confidence, this demonstrates the sentiment for future business growth is extremely positive."
For 2017, the biggest jumps in the types of systems installed by all respondents were home networking (from 81% in 2015 to 95% in 2017) and security systems (from 50% in 2015 to 82% in 2017). The number of annual home networking installations for home tech pros is expected to jump from an average of 32 completed projects in 2017 to 41 in 2018. They also averaged 27 whole-home integrated control installs in 2017 and estimate 31 for 2018.
"We are incredibly pleased to see the increase in home networking solutions being installed," CEDIA chief executive and president Tabatha O'Connor says.
"As the foundation of any type of residential technology system and the first line of defence from cybersecurity threats, the network could not be more important, this is why it has been an important focus in our educational offerings."
In terms of revenue by system type, distributed audio systems took the number one spot in 2017 and make up 12% of annual earnings followed closely by home control systems at 11% among all respondents.
A new question this year establishes a benchmark for the collaboration between industry partners and which specifiers are working most often with technology professionals: Integration firms are receiving an estimated average of 64 project bids from a combination of home builders (29), remodelers (17), designers (10), and architects (8) annually.
The full report is available now, CEDIA members may download a complimentary copy of the findings at cedia.net and non-members may purchase the report for $1,000.