New OvrC is the remote management and monitoring platform for pros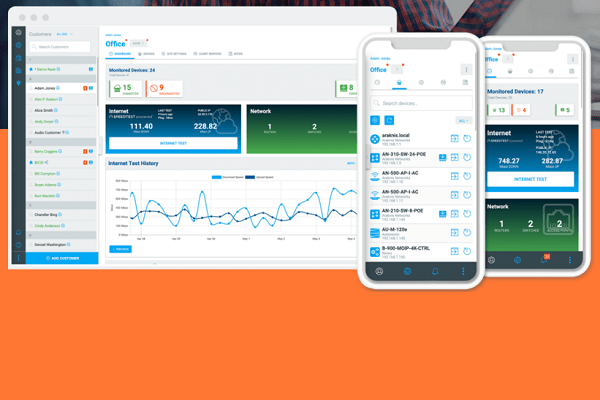 SnapAV has released a major evolution to OvrC and added support for Pakedge products, establishing the platform as the leading remote management and monitoring service for AV professionals.
It comes with hundreds of enhancements, including an all-new mobile app, faster performance and added support for all SnapAV connected products including Pakedge, making OvrC the ideal remote management and monitoring platform for professionals.
With the expanding support for Pakedge, OvrC includes one of the largest ecosystems of integrated products from both SnapAV and leading third-party manufacturers.
"SnapAV has led the industry in enabling pros to do more with less via remote monitoring and management with OvrC, BakPak, and Ihiji. Remote management is an essential part of our pros' businesses, and we obsess over their feedback," SnapAV chief product and technology officer Charlie Kindel says.
"The new OvrC is now our single remote management platform for the future, and the enhancements are a direct result of us listening to tens of thousands of customers."
It's now easier for integrators to install quickly, monitor connected devices, and troubleshoot a customer's system upon request. A new design provides more information at-a-glance, giving pros quick access to the status of a project or a device. The interface is fully responsive, loading twice as fast and dynamically adapting the layout to utilize all available space on the screen. Pros can now quickly access vital information, even when a device is offline.
"Faster navigation through both the mobile app and web has made it easy for me to quickly focus on taking care of a customer and then get right back to my other work," Audio Interiors Ron Indelicato  says, who participated in the OvrC Beta program.
"This new OvrC release helps me focus on my business and keep my customers happy."
Charlie adds that the power of OvrC is being brought to thousands of integrators that love Pakedge and Ihiji: "At the same time, existing OvrC users will also have high-performance Pakedge networking devices as an option for their customers.
"This new release adds tremendous value to all pros and it's just the beginning; through our world-class cloud engineering and operations, pros can count on even more new capabilities and products being added regularly."