New Lithe Audio PRO Series: All-in-one speaker system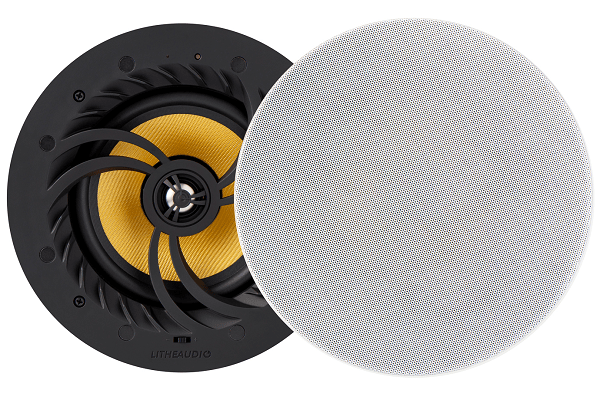 Lithe Audio has released the new PRO Series, an all-in-one speaker system which gives integrators wireless, multi-room, WiFi ceiling speakers, combining the amplifier, a high-resolution speaker alongside connectivity with bult-in AirPlay 2 and Google Chromecast.
There are also optional add-ons such as a PoE module for power over an ethernet cable and WiSA module for home cinema setup Dolby Atmos.
The Lithe Audio Pro Series ceiling speaker deliver high-resolution audio from a ceiling speaker coupled with an unrivalled feature set. This ultimate in-ceiling active offering delivers unparalleled wireless connectivity with the added option for a hardwired connection.
Integrators can group speakers in zones to stream high-quality audio form a smart devices through the home.
The in-built amplifier is a high efficiency 60W RMS Class D amplifier and the unit comes with an optical input, letting users connect to AV equipment using a high-speed optical cable.
Additionally, an app-base DSP lets users adjust the treble, mid and bass individually, all from the users phone.
Designed to be easy to install, whilst holding convenient features for residential and commercial uses. Strong wireless and wired connections to your networks and compatibility with all favourite streaming services.