New driver connects Brivis and Control4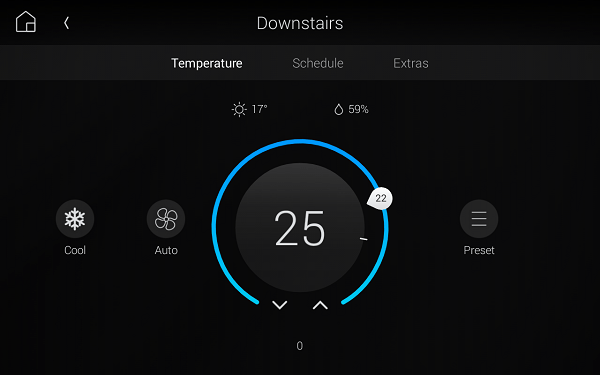 A new bridge driver will see the integration of Brivis networker-based HVAC systems with Control4.
Argus Technologies, in collaboration with Chowmain Software & Apps, have released the Rinnai N-BW2 Networker Bridge Driver, allowing for the full integration of Brivis home comfort systems into Control4 systems. For many years, home owners in southern states of Australia were unable to do this.
The new driver means that Brivis Ducted Gas, Dual Comfort and Evaporating Cooling systems with existing NC-3, NC-6 or NC-7 wired networker controllers can now be integrated into Control4.
The driver will automatically discover devices on the WiFi network, will rediscover units if IP addresses change, and is single or multi set point compatible.
It also features built-in scheduling capability, built-in presets, auto configuration of available HVAC modes and fan speeds, as well as system error detection and feedback.
The Rinnai N-BW2 WiFi module can only be purchased and installed through authorised Brivis dealers. The driver is now for sale through Argus Technologies.