Amber roadshows start next month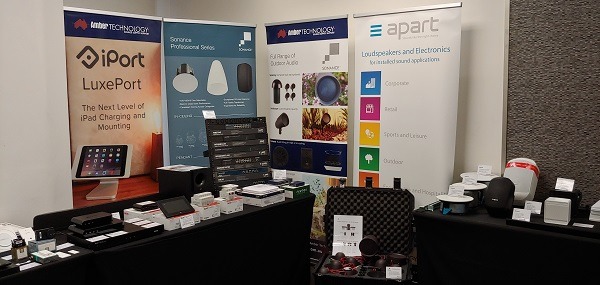 Amber Technology will hit the road for its annual showcase roadshow next month, visiting five locations over the course of five weeks.
The event is an opportunity for the company to update the industry on its latest products, technology developments, and to demonstrate its extensive integrated solutions portfolio.
Events will be held in Sydney, Melbourne, Brisbane, Adelaide and Perth. Delegates will also have the opportunity to attend the Apart Audio Innovation Tour evening dinner, which will be hosted by Apart Audio experts and will focus on tools for attendees to improve the offering and design of audio projects.
There will be demonstrations of various systems including the Digital Projection E-Vision 13K and M-Vision 21K projectors, the full Newline Interactive range including the new RS Series, HDAnywhere multi-room audio solutions, and the much-anticipated Phantom Series from Dali Loudspeakers.
The road show will take place in Sydney from 16-18 July at The Connection, 30 Shoreline Dr, Rhodes, NSW 2138. The next stop is Melbourne from 23-25 July, at Bayview on the Park, 6 Queen's Road, VIC 3004.
The show heads to Brisbane from 30-31 July where it will be based at Colmslie Hotel, Cnr Wynnum and Junction Roads, Morningside QLD 4170.
Adelaide is the next stop from 13-14 August, taking place at Morphettville Racecourse, 79 Morphett Road, Morphetville, SA 5043.
Finally, the show finishes up in Perth on 20-21 August at International on the Water, 1 Epsom Avenue, Ascot, WA 6104.